The Food Desert of Sul Ross State University
Posted by

Categories

News

Date

March 1, 2022
By Marley Rokas, Skyline Sports Correspondent
ALPINE- Sul Ross State University dining services have been under scrutiny from on-campus students, as well as professors, about what many consider the poor quality and variety of food being served.
That point came through loud and clear in a recent survey, with almost half of the Sul Ross student respondents saying the food was unsatisfactory.
All students living in a dorm on campus must purchase a meal plan because they are not allowed to cook in their rooms. Ranging from $1,677-$1,755, these meal plans are not cheap, and therefore students expect good quality and nutritious meals. However, many students, especially those with food allergies and restrictions, leave the university Center disappointed, frustrated, and with an empty stomach.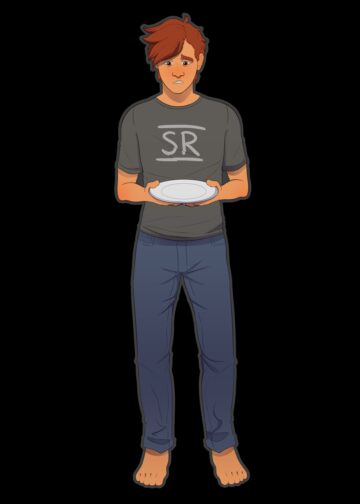 Sul Ross' food provider, Aramark, may be the source of the problem. Over the past two decades, there have been dozens of lawsuits concerning corporate actions, and human rights violations by the hands of institutional catering behemoth. Many Universities such as Boise State, New York University, and Stephan f. Austin have replaced Aramark with other more ethical and proficient food providers.
As stated on Aramark's website, their companies approach includes, "Craft chef-inspired menus with high-quality ingredients/Encourage healthier living with nutritious options/Offer convenience that fits different lifestyles/Enable personalized experiences through exceptional service."
However, their execution in Sul Ross's Food Court indicates otherwise. In a public opinion poll of Sul Ross students, 45.6 percent of all respondents said that the quality of food was very unsatisfactory.
With comments such as "Just need better food in general," and "rather than trying to make different foods, make the ones you already have better quality." In addition, 33 percent of students feel they do not get enough food, or that the options are not appetizing to look at or eat.
The Sul Ross food court usually offers meals with high starch content, with minimal protein and limited vegetarian options. In comparison to many other Universities, including the ones listed above, the students had the same opinion of Aramark's food.
Sul Ross student Camryn Medina said, "The food court has slowly been doing a better job in providing more options for students to choose from and giving more nutritious options, but the quality of food, especially in regard to the protein options, drop from lunch to dinner."
University president Pete Gallego said that improvements were expected in return for an extension in their contract,
"The Board of Regents officially extended the Aramark Food Services contract during the last Regents' meeting," Gallego wrote in an email to staff and faculty, "As a result, Aramark will join with Sul Ross in making some much needed changes in the UC."
"The serving area will be enlarged to allow for several more areas of local, regional or cultural food offerings," said Gallego.
Many conditions have impacted the nutrition of students as well as the community as a whole. The local food pantry reported that one quarter of its participants are under the age of 19.
Sul Ross State University is located in a rural area with a higher-than-average cost of living compared to the rest of Texas. The average grocery cost in Alpine is 2.3 percent higher than the rest of Texas, due to the remote location and availability of inexpensive produce. The closest Walmart is about an hour away and the closest HEB is well over 2 hours. Even if students left campus to find other options or wanted extra snacks, most are under the financial burden of paying the higher grocery prices.
University students have a lot to deal with. Going to college brings obstacles such as living by yourself, passing classes, managing your personal life and well-being. For many, the most difficult of all problems is acquiring a good and nutritious meal on a regular basis.