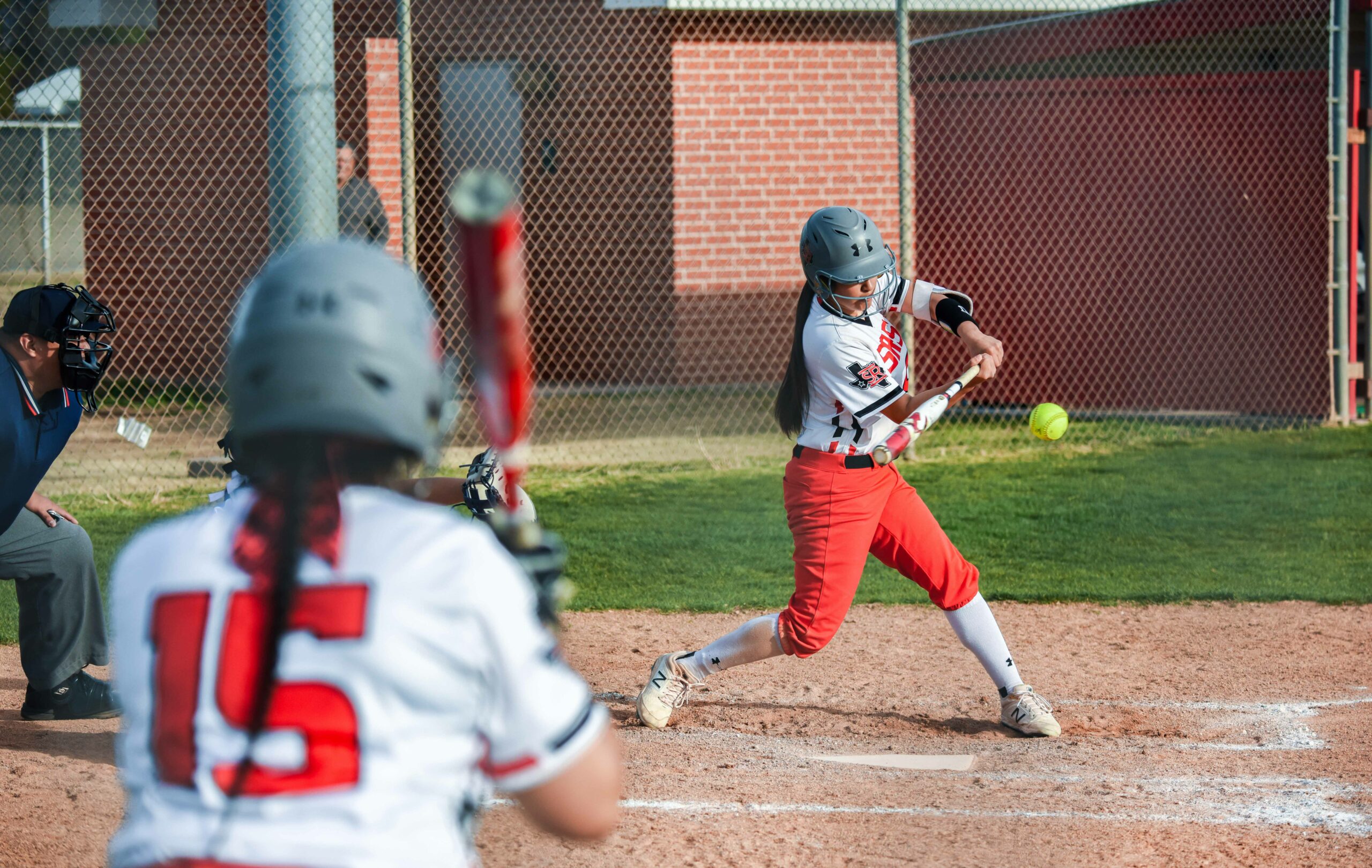 Posted by

Categories

Sports

Date

March 19, 2019
• by Travis Hendryx •
ALPINE, Texas- The Sul Ross Lady Lobo softball team defeated visiting U.T. Permian Basin in a 4-1 decision in the first game of Tuesday's non-conference doubleheader.
The Falcons took advantage of late-game errors by the home team to claim a 6-5 victory in game two for the 1-1 series split.
Game 1: SRSU-4, UTPB-1
The two teams combined for eight hits and four errors in a pitcher's duel.
Sully scored the first run of the outing in the bottom of the second as Abbie Alvarado came across, unearned on a throwing error by the catcher.
UTPB tied the game in its half of the sixth before the Lady Lobos broke the knot in the bottom of the inning with a three-run attack.
A single by freshman Camryn Hardin scored fellow freshman Isabela Garcia to break the knot.
Annika Canaba then scored, unearned, off another throwing error by the catcher for a 3-1 lead.
Alvarado's sacrifice fly in the same frame scored Hardin, unearned as the Lady Lobos took a 4-1 lead and held on for the victory.
Jodie Vaughn picked up the win throwing the complete game. Vaughn posted a one-run, five-hit yield with a walk and six strikeouts.
Game 2: UTPB-6, SRSU-5
Sully posted 13 hits while the Falcons tallied 10 in the back end of Tuesday's twin bill.
UTPB coughed up five errors in the contest as Garcia scored, unearned along with Gabriela Raimondi off an infield throwing error in the fourth.
Mary Villareal then doubled Alvarado across in the bottom of the fifth for a 3-0 Lady Lobo advantage.
Villareal scored, unearned in the same inning off a single up the middle by Raimondi giving the home squad a 4-0 lead heading to the sixth.
The Falcons cut their deficit in half with a two-run, top of the sixth.
In the visitor half of the seventh, UTPB led off the inning with a home run and added three more runs off of three Sul Ross errors to take a 6-4 lead.
The Lady Lobos were held to run in their final inning as Villareal scored on a groundout by Anaya Losoya as the Falcons snuffed a Sul Ross comeback and claimed the 6-5 win.
Vaughn shouldered the loss in relief in the seventh.
Offensively, Payslee Sims led the effort at 3-for-4 hitting while Hardin, Villareal, Raimondi and Hailey Guillen clubbed a pair of hits each.
Sully sits at 8-10 on the season while the Falcons move to 6-21.