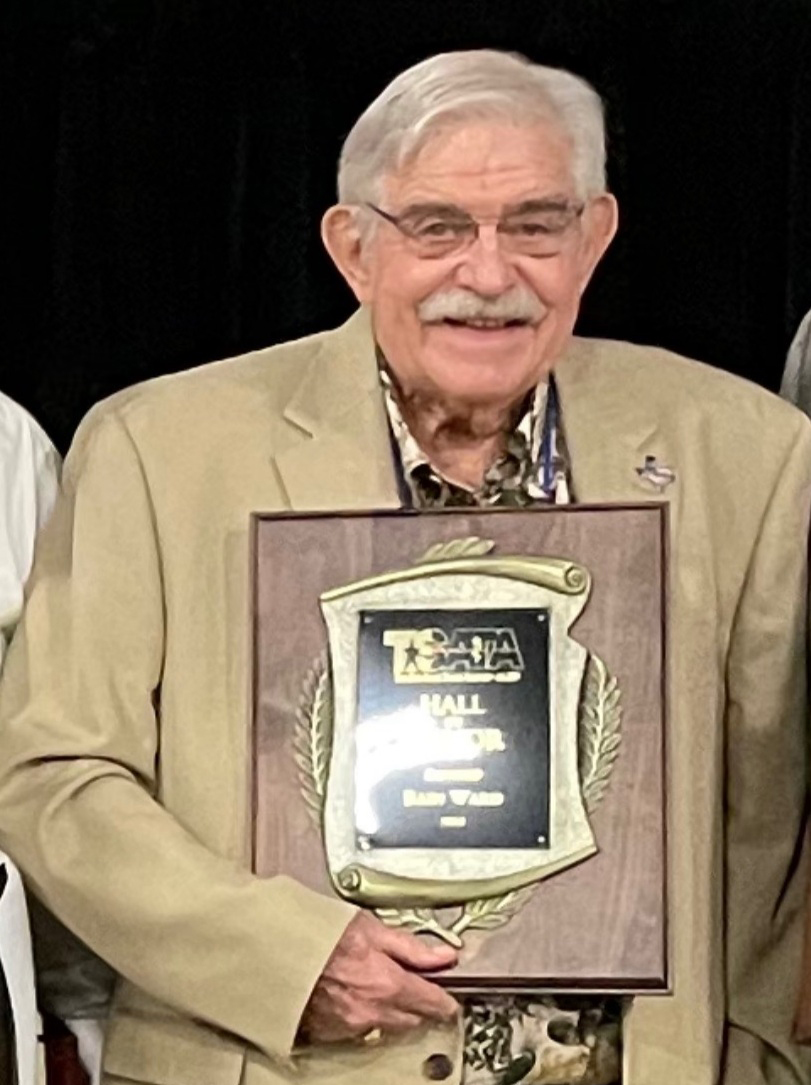 Arlington, Texas – William Bain Ward was inducted into the Texas State Athletic Trainers Association Hall of Honor at the annual meeting in the Arlington Convention Center.
Ward graduated from Alpine High School in 1961 and from Sul Ross State College in 1965. He majored in Business Administration and biology.  SRSU afforded him a summer session in Hawaii to study history and religion in 1964.
"Sul Ross State University and Alpine were great places to grow up.  It was super," said Ward.
His father, Billy Ward, Sr. played for the Alpine Cowboys in the late 1940s, so it was natural for Ward to become a batboy for the team in 1954.  "Mr. Kokernot paid for everything for us – food or hotel and travel. It was a great honor," he said.
That year the team featured players like Norm Cash and Gaylord Perry.  "Mr. Kokernot bought Tony Lama boots for everyone that featured the o6 brand," said Ward.
One of SRSU's most famous students, Dan Blocker, would babysit Ward and his sister, and later even taught him drive.  The family's next-door neighbor, Dolpha Parker, became Blocker's wife, and Alpine High graduate and Super Bowl winner Bake Turner was one of his best friends.
"Doc" Ward became an athletic trainer at Plainview High School for Dallas ISD, Odessa High School and Midland Lee High School.  He has five state championship rings – three in football – and attended the National High School Football Championship in 1988.  Ward retired in 2012, but still works rodeo gigs with Sul Ross classmate Truman Spoon (1965) at about 40 events a year.
Ward cared for a few notable high school student-athletes, including Larry, Steve and Ruby Gatlin of country music's The Gatlin Brothers, Lawrence McCutcheon and Cedric Benson.
He was a one-time part owner of Athletic in Odessa and later worked in the oilfield.