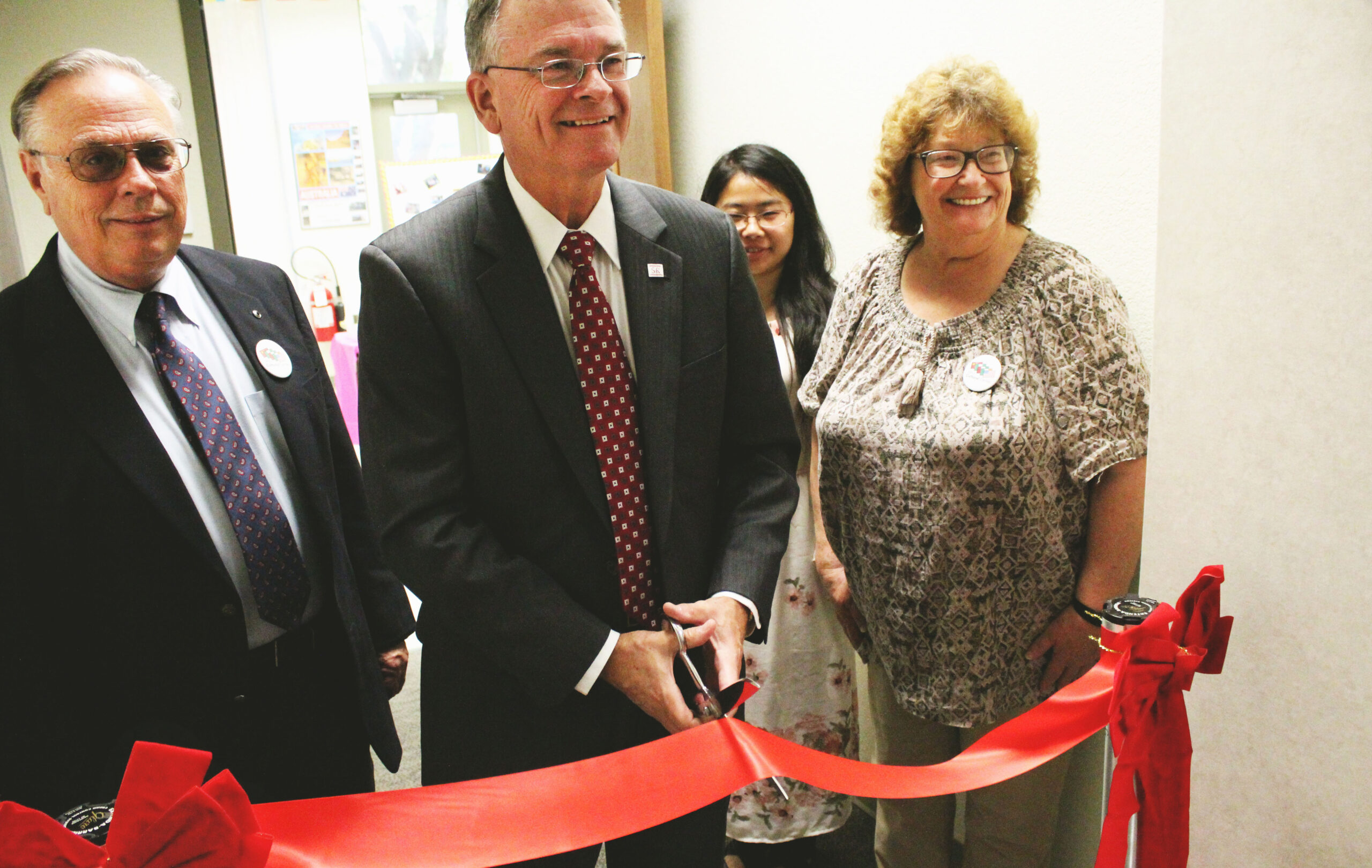 Posted by

Categories

News

Date

September 25, 2018
• by Sarah Carsrud •
The SRSU Cultural Center held its grand opening on Friday, Sept. 21, complete with a ribbon cutting, international tea tasting, and talks on studying abroad and applying for a passport.  The Center is located on the first floor of the Wildenthal Library and features a renovated space offering numerous services, including support for international students and laptop checkout via the nearby Tutoring and Learning Center (TLC).
"Students can use the cultural center as a place to study or get together with their friends or clubs," said Dr. Esther Rumsey, Director of International Studies at Sul Ross.  "Among other things, we are putting together a database of scholarships that are available nationally for students who want to study abroad.  We also provide information to students about the study-travel programs being offered by SRSU faculty, and we assist faculty in planning a travel component for one of their courses."
Initial funding for the Center was made available by the Title V, El Camino Del Lobo Al Exito Grant which also established the TLC.  Continuing funding for the Center will come from the international education fee.
According to Rumsey, the Center's goals are: increasing the global awareness of students and community members, supporting intercultural knowledge and education, and promoting programming that celebrates the diverse cultures represented at Sul Ross.
The Center is open from 9 a.m. to noon and 1 p.m. to 5 p.m. Monday through Friday.  Additional hours may be added for special events.