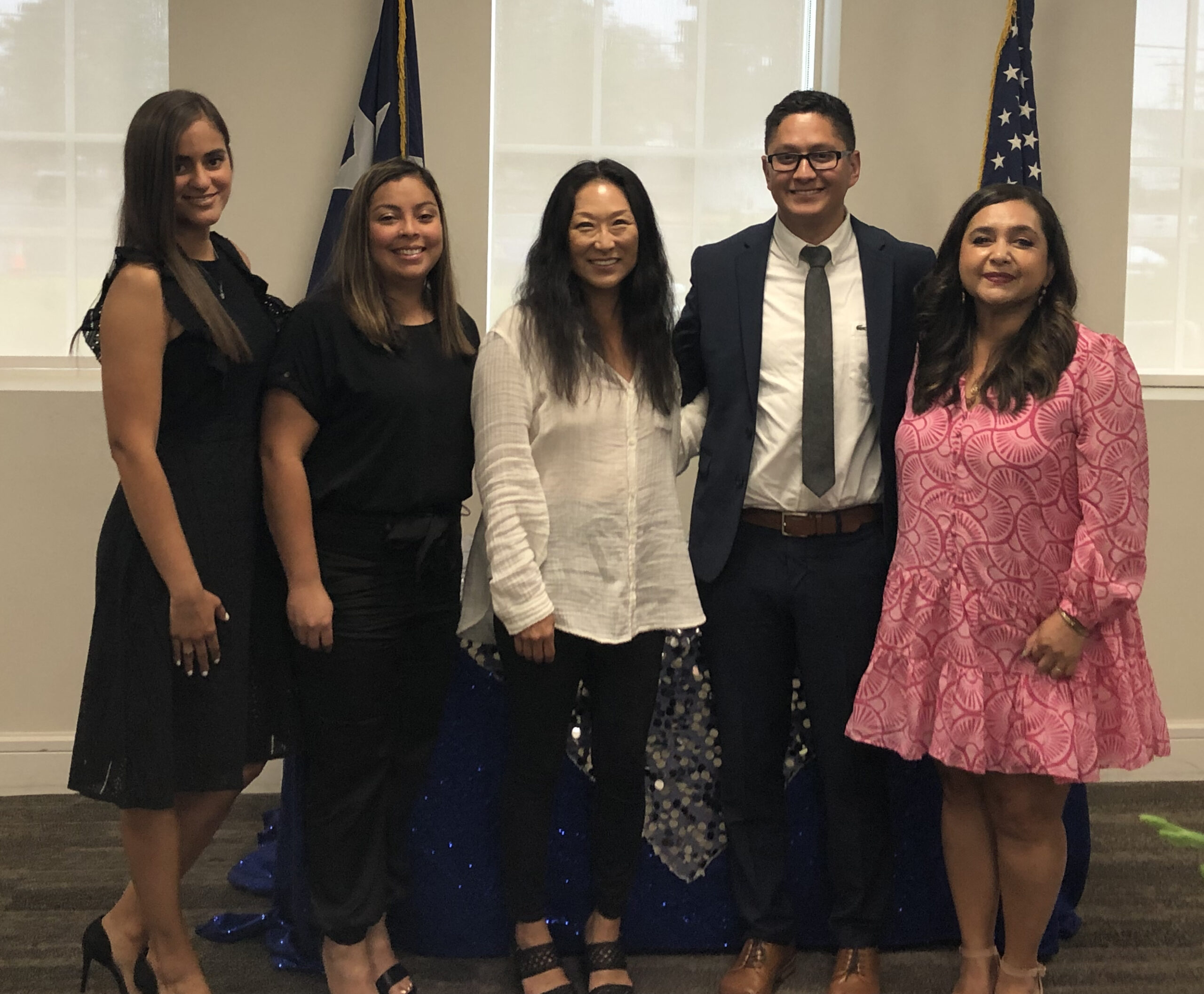 The Sul Ross State University (SRSU) Educational Leadership Program and the San Felipe-Del Rio Consolidated School District (SFDR-CISD) Partnership graduated their first cohort of interns this summer.
Dr. Carlos Rios, superintendent, and the board of trustees recognized four principal interns at the August meeting of the SFDR-CISD. The interns who successfully completed the program include Alma Cavazos, Lamar Elementary School, with Principal Mentor Iris Oca; Jesse Davila, Del Rio Middle School, with Principal Mentor Cynthia Salas; Osen De Leon, Del Rio Freshman Campus, with Principal Mentor Jane Villareal; and Dolimer Gonzalez, Memorial Middle School, with Principal Mentor Maryvel Flores.
The interns in the partnership participate in SFDR-CISD's "Grow Your Own" campaign which pairs current teachers with mentors who encourage and support them to become campus administrators in their own school districts.
"The partnership with SRSU has provided SFDR-CISD with a pipeline of strong principal candidates with a focus in instructional leadership. We are confident these candidates will help SFDRCISD reach great heights," said Chief Human Resources Officer Aidee Garcia.
The key to the success of the interns is the coordination of support from SRSU faculty, SFDR-CISD District officers, and the principal mentors at each of the intern's campuses. Dr. Rebecca Schlosser, director of the Educational Leadership Program, said, "SFDR-CISD has created a leadership pipeline that will transform their schools. We are incredibly proud of our graduates and thrilled about their new administrative positions. It is an honor for us to be a part of the SFDR-CISD 'Grow Your Own Administrator' team."
The SRSU Educational Leadership Program is a rigorous course of study in which principal interns earn both a master's degree in Education and complete course requirements of a Texas Education Agency-approved Principal and Instructional Leader certificate programs.
For more information about the partnership, please contact Dr. Jennifer Haan, coordinator for Principal Preparation and Educational Leadership, Sul Ross State University, at 432-837-8170.
Photo: From left to right are Dolimer Gonzalez, Alma Cavazos, Dr. Jennifer Haan (SRSU), Jesse Davila, Osen DeLeon.