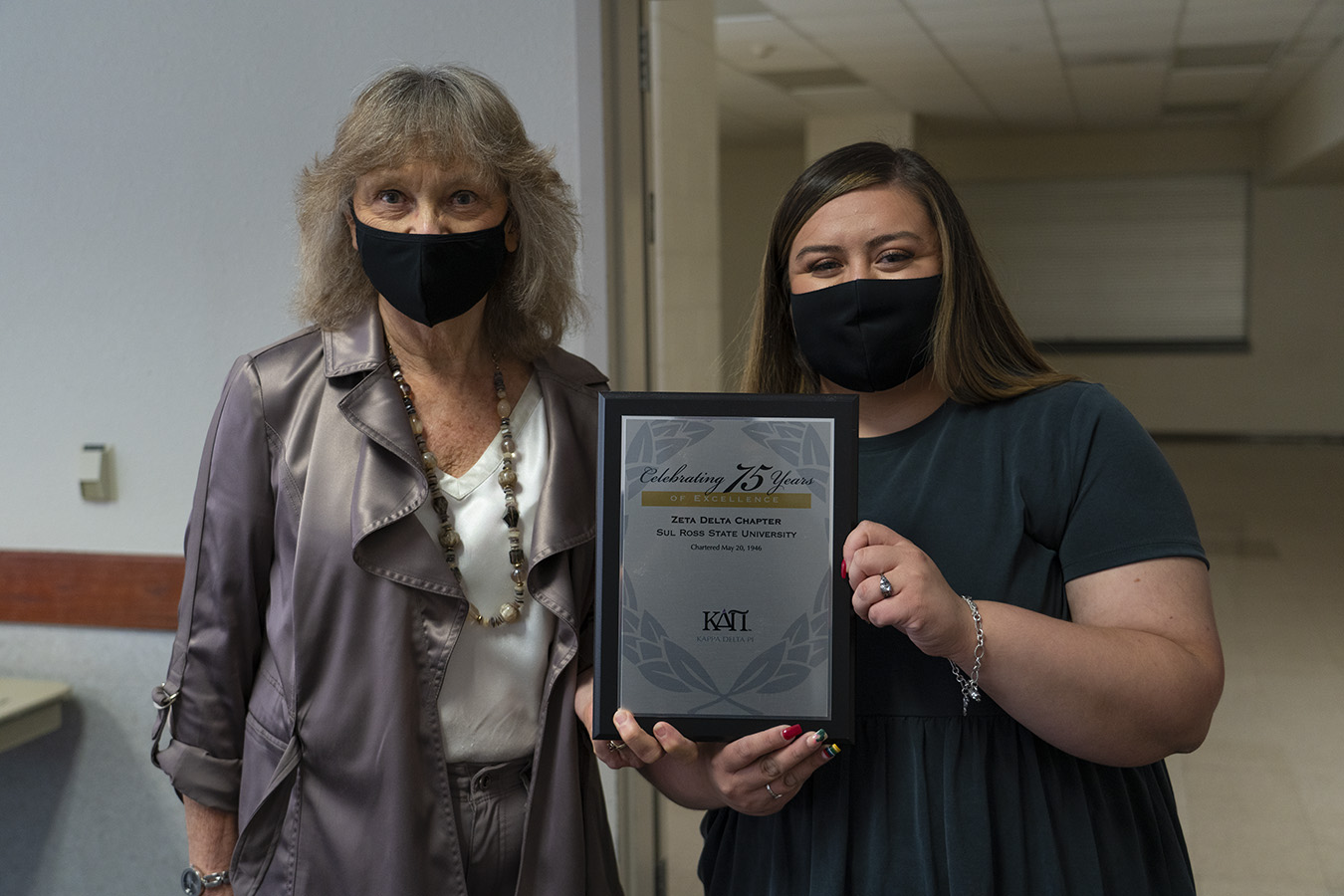 The Zeta Delta Chapter of the international honor society in education, Kappa Delta Pi (KDP), celebrated the 75th anniversary of its charter in May.  The Zeta Delta Chapter has a proud history of promoting excellence and advancing scholarship, leadership, and service through education.  To honor the event, eleven new members were inducted into Kappa Delta Pi during a virtual ceremony on May 6, 2021.  Members of Kappa Delta Pi, their families and friends, and professors from the Department of Education participated in the event.
Angelique Gonzales, the current president of KDP, and Dr. Jeanne Qvarnstrom, chapter counselor, led the initiation ceremony. The new members included:  Iris Chavez, Alma Diaz, Bianca Garcia, Dominga Hernandez, Tristen Licon, Summer Morgan, Angela McGuyer, Xueqing Mi, Solange Mitima, Bradi Necessary and Isela Velez.   Following the induction of new members, Dr. Qvarnstrom recognized and congratulated the KDP members who were graduating.  Each graduate received KDP cords to wear for graduation.
Dr. Barbara Tucker, Dean of the College of Education and Professional Studies, addressed the group and congratulated them for their academic accomplishments and commitment to education.
In closing, Dr. Qvarnstrom thanked Angelique Gonzales for her leadership as president for 2020-2021, and the new, recently-elected president, Angela McGuyer was installed for the 2021-2022 academic year.