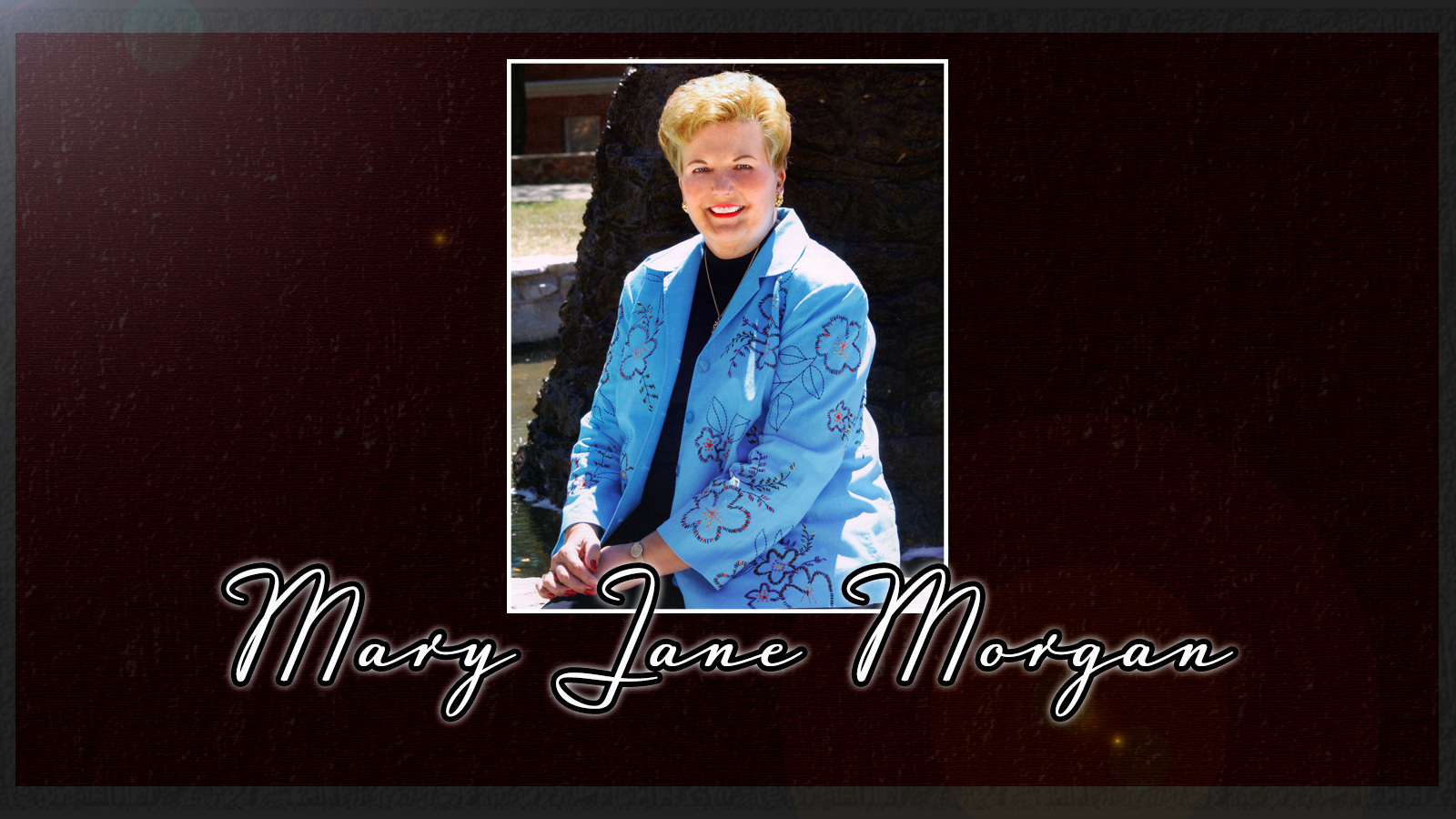 Speechless. This is the response people give when learning of the passage of Mary Jane Morgan. Her recent passing leaves those who knew her struggling to find words that encapsulate the impactful, loving, and caring human being she was.
Mrs. Morgan is a testament to tenacity, devotion, and grace. She was a Far West Texas force of nature. As First Lady of Sul Ross for the better part of two decades, her impact is still felt at every level of the University. Just last year, Sul Ross celebrated the 20-year anniversary of the Vic and Mary Jane Morgan University Center on our Alpine campus. The building is a tribute to an exceptional person who made a tangible difference in the life of this University.
During her legendary tenure at Sul Ross and in Alpine, she was a teacher, an advisor, an activist, and an organizer. She was active in school, church, and other service organization events. Yet, this doesn't even scratch the surface of the many contributions and achievements directly related to her work.
Dr. Morgan and Mrs. Morgan's marriage is also something to be admired and celebrated. Their enduring bond is something we should all aspire to. As partners, they walked side by side to foster a presence around them wherever they went. That presence always embodied the love and respect that they had for each other. That bond and presence ultimately has become a natural extension of the work they have done over the course of their lives. They treated Sul Ross, their community, and the people in it like they treated each other. With love and respect.
To lose someone of Mary Jane Morgan's caliber is a profound loss, but it also gives us a chance every day to remember one of the finest public servants to ever grace this campus. The memories and impact she managed to achieve every single day throughout her life is something we all should look to aspire to.
Although, it's hard to string together sufficient words to adequately describe Mrs. Morgan, the legacy she leaves behind is one to cherish. One thing is certain. We will never be able to say enough about just what she meant to so many of us.
We have truly lost one of the greatest Lobos ever. Our thoughts, deepest condolences, and prayers are with the Morgan family.