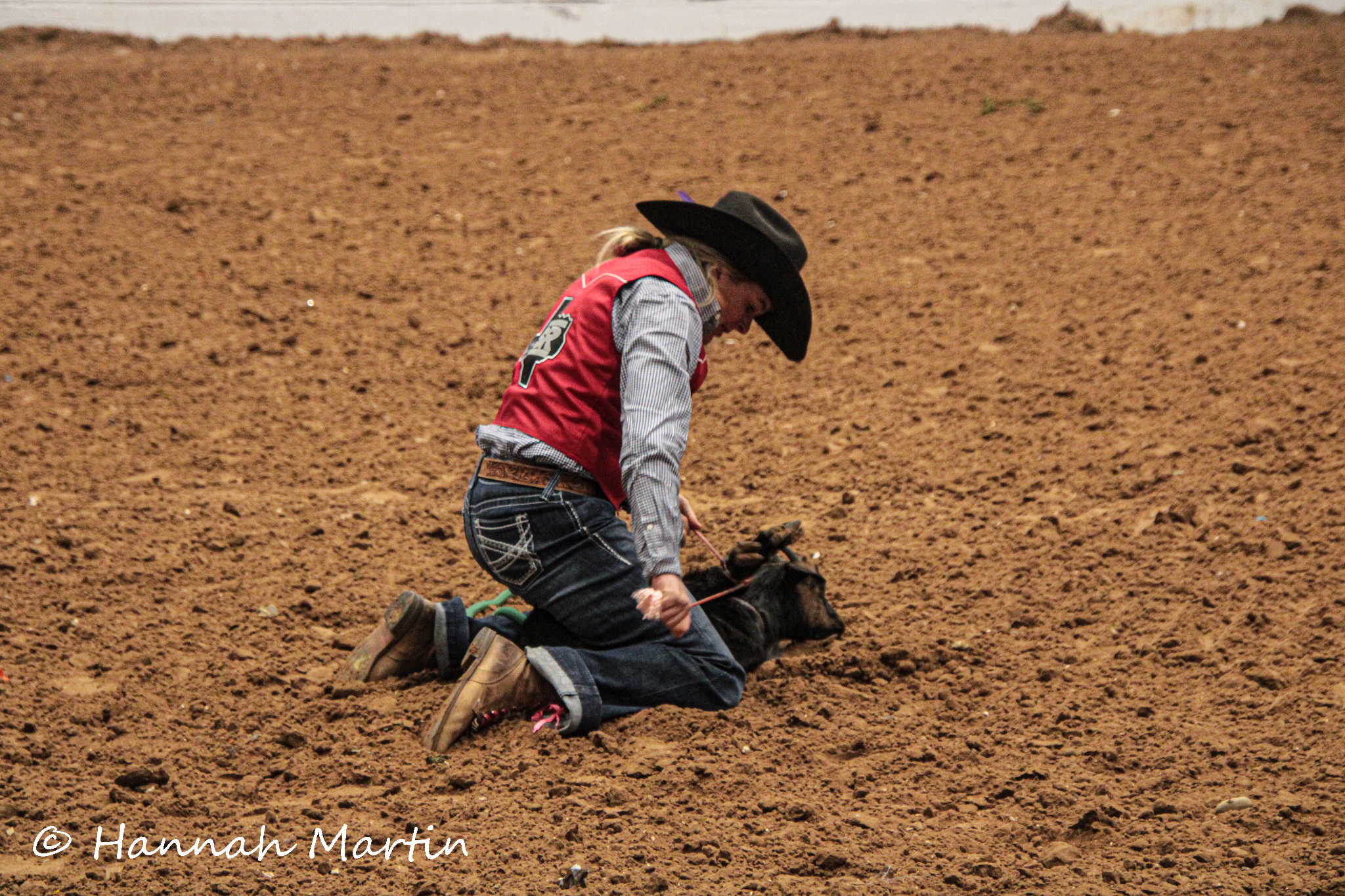 ALPINE, TX – The Sul Ross Rodeo had quite the quick turnaround competing at events in back-to-back weekends. They travelled to Sweetwater, TX for the Ranger College event then the following weekend made the trek up to Snyder, TX for Western Texas College's Rodeo.
Stiff competition as always in the tough Southwest Conference, the Men's Team finished the first weekend 6th with 240.0 total points. The Women's Team came in 9th with 60 points of their own.
Brandon Lansford continues his solid season in the Saddle Bronc finishing 5th in a very close leader board. His 157.0 score was 3.0 behind Clarendon's 1st place winner Will Pollock at 160.0. Tanner Skene impressed in Bull Riding and his performance of 154.0 was enough to land him at 2nd place.
Other notables include Tristen Hutchings posting a 6th place finish in Steer Wrestling. Lane Cooper finished behind teammate Kade Smith in Team Roping Header as they took 4th and 5th. Blake Bentley also took 5th place in Team Roping Heeler. McKenna Hickson found herself in a 3-way tie for 7th in Breakaway Roping. Hannah Martin closed out the Sul Ross' showing on the leaderboards in Sweetwater claiming 7th in Goat Tying.
Coach Aragon knew it was going to be a short week to heal up and get ready for the next weekend. But he also knows the toughness of his team and knows this is where they thrive. Sul Ross Rodeo has been coming out strong in every event and that wasn't about to change in Snyder.
The Women's Team bounced back from their 9th place overall finish from the week before with an impressive all-around performance to finish 2nd and 210.0 total points. They trailed Weatherford College by only 50.0 points and bested Texas Tech at 3rd by 35.0.
Hadley Kibbe led the charge to their 2nd place finish by taking 1st in Goat Tying with a 14.5 score. It was yet another tight leaderboard between 1st and 5th but Kibbe's focus gave her the top spot. Breakaway Roping had two Lobos make the final cut. Hannah Martin and Mckenzie Frizzell finished 6th and 7th respectively. Lane Cooper went home with a 6th place finish in Team Roping Header.
"We're always thrilled to hear about our Rodeo Team's performances," said President Gallego. "I continue to be so impressed with all the work the Coach Aragon has done to make us relevant like we have been the last few years. We're all excitedly watching how the rest of the season plays out."
The Men's Team is holding on to that 2nd place spot in conference with 2,800 total points. But Tarleton and Weatherford are closing in. It's going to take some work to catch Western Texas College who currently have a hefty lead on the rest of the pack. The Women's Team has moved into 6th place overall and are in great position to keep climbing.
After a long two weeks at competition, the Lobos have some time to catch their breath before Big Spring and Stephenville call for back-to-back events again to close out the regular season starting on April 21st.
Photo Credit: Hannah Martin