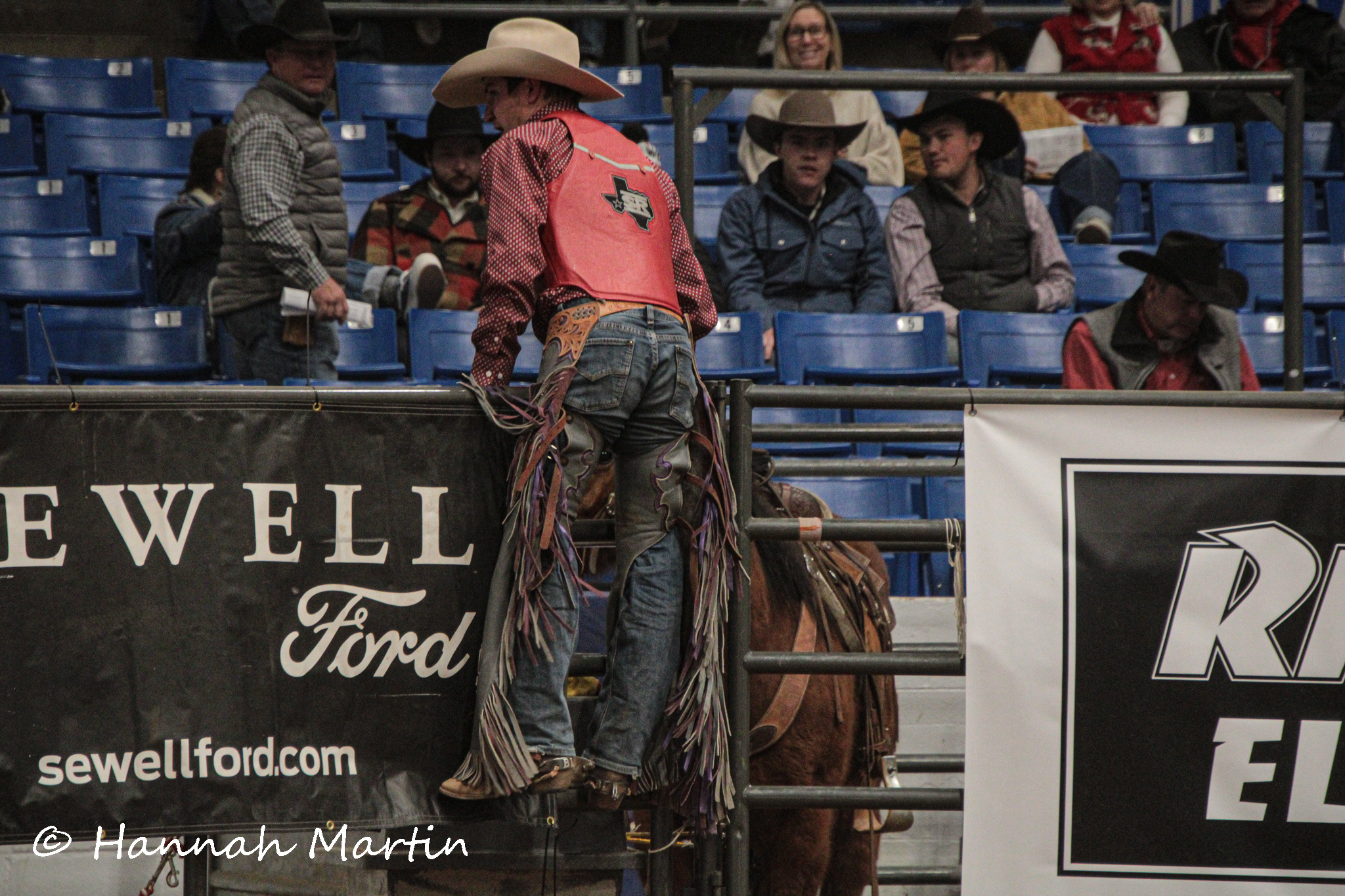 Odessa, TX – Rodeo is back. The Sul Ross Rodeo Team walked away from the first event of the spring season riding high for lack of a better term. Coming off an impressive showing during the fall season, expectations were lofty out here in Alpine. If the results from the Odessa Rodeo are any indication, then this team is ready to meet them.
The Men's team claimed the number one spot this past weekend in Odessa, TX with 745.00 total points. Besting Western Texas College and Tarleton State University who came in second and third. The Women's team finished tied for 8th.
Tristen Hutchings continues his torrid season winning Bull Riding in Odessa with a 165.0 along with the number one finish in Steer Wrestling with a 9.1. This helped him earn another Men's All-Around with a total score of 330.0. This marks the second time this season that Hutchings has claimed Bull Riding and Men's All-Around after he did it in Lubbock last year in late October to cap off his fall season.
"I just went out and did my job," Hutchings commented stoically. This seems to be the mindset of the whole team. A focused drive and a confidence are brewing once again in Alpine. They've not only been competing hard but practicing hard in the offseason and they're ready for all of their work to pay off.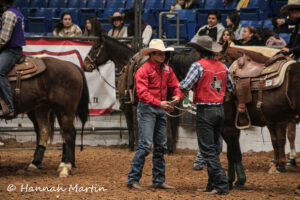 Other notables included Zachary Hamar who followed teammate Hutchings in Steer Wrestling with a 9.6 score and a 2nd place finish. Cooper Hurt also made the leader board in Steer Wrestling at 6th with a 4.6. Team Roping Header saw Lane Cooper tie for 6th while Blake Bentley had the same finish for Team Roping Heeler. Brandon Lansford also came in tied for 4th in Saddle Bronc with a 153.0 total score. Hannah Martin's efforts in Goat Tying were good enough to be tied for 5th with a 15.5 and Rocky Rodriguez finished tied for 7th with a 16.2. Cole Hollen's score of 141.0 in Bareback Riding landed him in 8th.
This is more than an ideal start for Sul Ross with the fierce competition that comes with being in the Southwest Region which is one of the deepest in the country talent wise. They're currently chasing Western Texas College in 1st place with 3,460.0 total points. But it has Coach C.J. Aragon excited.
"The men's team had a good rodeo at Odessa.  We finally had strong performances in both the rough stock and timed event ends of the arena at the same rodeo. It was a great way to start off the spring season and build some momentum heading into the last four rodeos. We have 7 or 8 individuals on the team capable of competing for individual national championships in the respective events at the College National Finals Rodeo.  We just need to have a strong spring semester and have them all qualify to Casper this summer," said Coach Aragon.
He's got a whole myriad of reasons to be excited about his squad. Heading into the spring:
National Rankings
Men's Team 13th Nationally
Men's All-Around 6th Nationally

Tristen Hutchings, Junior, Inkom, Idaho

Saddle Bronc Riding 16th Nationally

Brandon Lansford, Senior, Cotulla, Texas

Bull Riding 1st Nationally

Tristen Hutchings, Junior, Inkom, Idaho

Reigning National Champion

Steer Wrestling

Zachary Hamar, Senior, Yuma, Colorado 14th Nationally
Tristen Hutchings, Junior, Inkom, Idaho 16th Nationally

Team Roping Header 10th Nationally

Lane Cooper, Senior, Weatherford, Texas

Team Roping Heeler 10th Nationally

Blake Bentley, Junior, Joshua, Texas
Regional Rankings
Men's Team 2nd in the Region
Tristen Hutchings

1st Men's All-Around
1stBull Riding
3rdSteer Wrestling

Brandon Lansford
Cole Hollen
Zachary Hamar
Cooper Hurt
Lane Cooper
Kade Smith
Blake Bentley
Timmi Hutchings
The Rodeo team has some time to rest so they're sharp for the next event at Ranger College in Sweetwater, TX that starts the weekend of March 24th.
Photo Credit: Hannah Martin