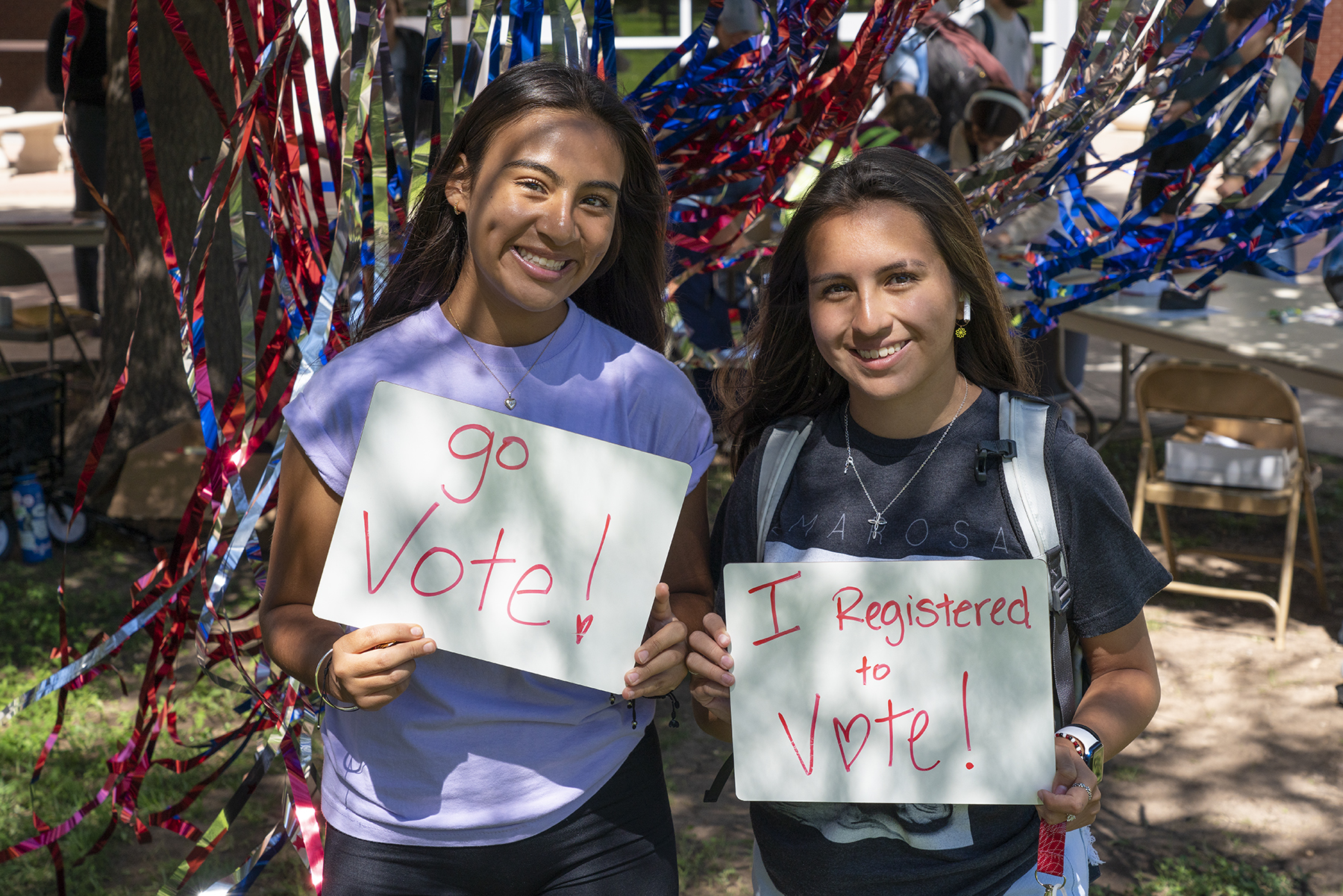 Sul Ross State University celebrated National Voter Registration Day and Constitution Day Sept. 20, resulting in 42 new registered voters.
National Voter Registration Day is a non-partisan civic holiday designed to celebrate Democracy and create broad awareness about voting. Constitution Day, which was on Sept. 17, is a day that commemorates the 1787 signing of the U.S. Constitution. SRSU combined the celebration of both to promote voter engagement and educate students.
Volunteer Deputy Registrars from Brewster County, Dr. Jessica Velasco, assistant professor of Political Science and Public Administration, Betsy Evans, director of Library and Research Technologies, and Katy Williams, director of Civic Engagement & Student Assistance, were on the university mall to distribute and assist students in registering to vote.
In addition to being able to check their status and register to vote, students were also able to engage in Constitution trivia and a "Register to Vote" photo booth. Over 50 students participated in the festivities.
This year's celebration was funded through a mini-grant from Campus Takeover, a nationwide effort to mobilize students around elections and create a culture of civic engagement on college campuses during the civic holidays.
The last day to register to vote in this year's mid-term elections is Oct. 11.