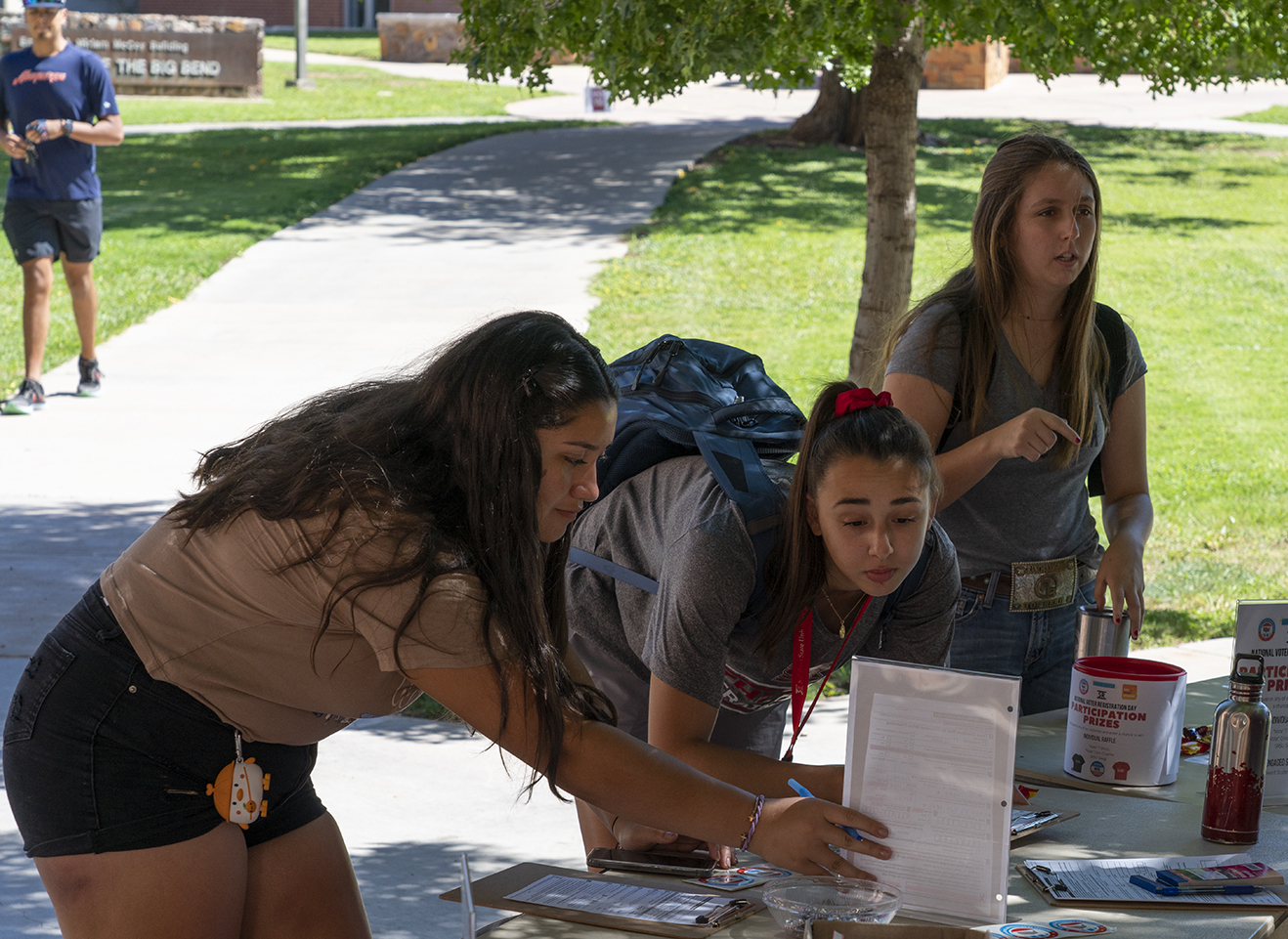 Sul Ross State University celebrated National Voter Registration Day and Constitution Day on Tuesday, Sept. 19.
During the event on the university mall, students were allowed to check their registration status, register or update their registration, receive mini copies of the U.S. Constitution, answer Constitution trivia, and get information about the proposed amendments to the Texas Constitution that will be on the ballot in November.
Any student who stopped by the table and checked their registration status was given a free "vote" T-shirt. The event was co-hosted by Pi Sigma Alpha, the National Political Science Honors Society, and the Office of Civic Engagement and Student Assistance.
Over 50 students checked their registration status, and 30 students registered or updated their registration status during the event. Many campus community members stopped by to take advantage of the opportunities at the joint celebration.
National Voter Registration Day has been celebrated every September since 2012 across the country.  It is a coordinated effort to register as many people as possible on a single day.
More information is available at https://nationalvoterregistrationday.org/about/
Constitution Day is Sept. 17, but the celebration was moved to Sept. 19 to be held jointly with National Voter Registration Day.
Early voting for the November election will start on Oct. 23.  Election Day is Nov. 7.
For more information, email Dr. Jessica Velasco assistant professor of Political Science and Public Administration at jessica.velasco@sulross.edu or Katy Williams, director of Civic Engagement and Student Assistance, katy.williams@sulross.edu.
Photo: Sul Ross State University students were invited to register or check their registration status.