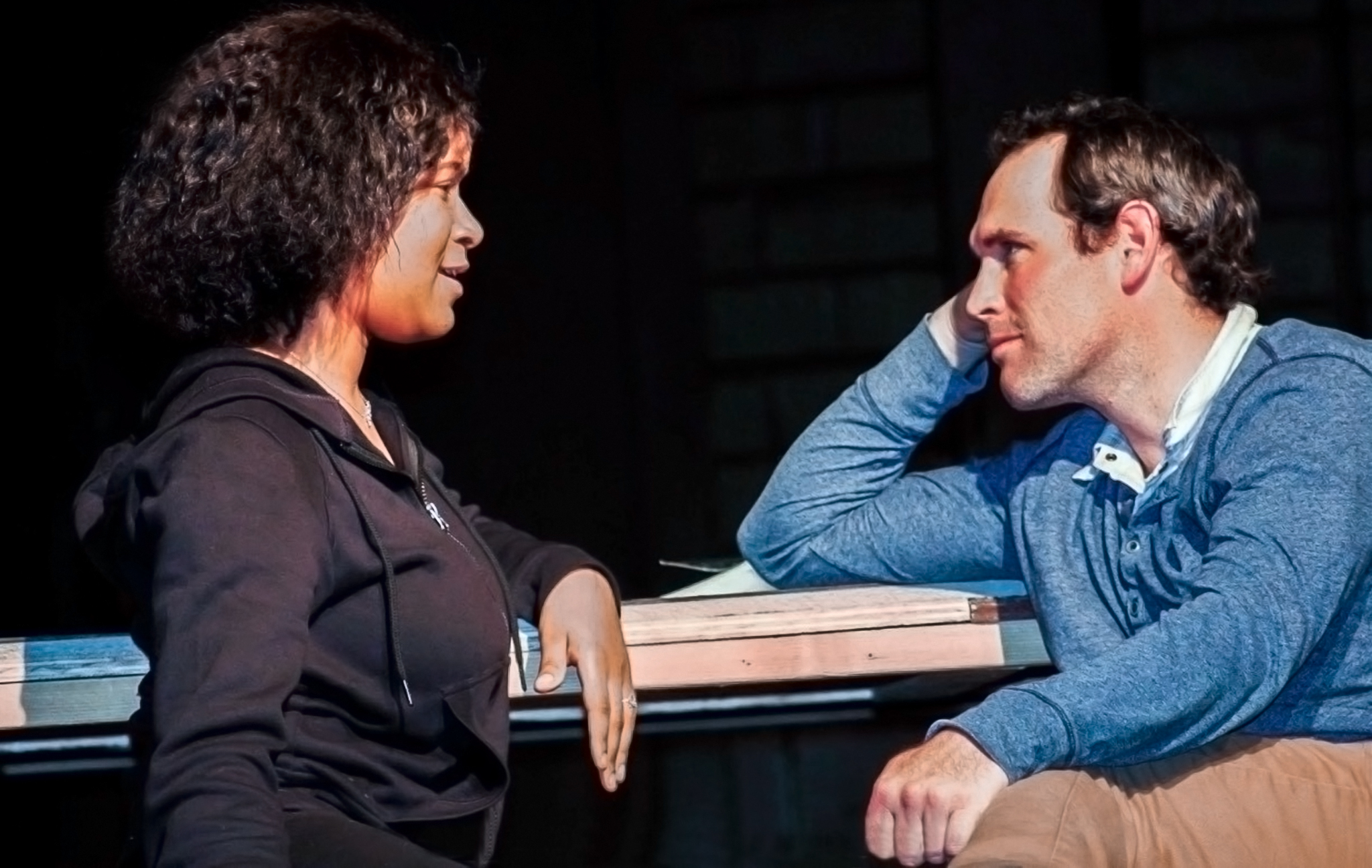 Posted by

Categories

News

Date

February 13, 2019
• courtesy of the Sul Ross Theatre Program •
Sul Ross State University's Theatre Program will present the award-winning play, Constellations, March 1-10 in the Sul Ross Studio Theatre.  The two-person play by Nick Payne stars theatre students Cierra Noel and Cory Hill and is directed by Assistant Professor of Theatre and Communication Marjie Scott.
Constellations is a play about free will and friendship; it's also about quantum multiverse theory, love, and honey.
Marianne, a physicist, and Roland, a beekeeper, meet at party and go for a drink.  Or perhaps they don't.  Having fallen madly in love, they begin a relationship that eventually veers off course.
Then a chance encounter brings them back together, or maybe it reveals that Marianne is now engaged to someone else and that's that.  Or it might be Roland who's engaged.  Maybe Marianne and Roland will be together forever, or maybe their time will be tragically short.
"The idea that there could be multiple universes happening simultaneously is incredibly compelling, even if it's never actually been proven," says director Marjie Scott.  "This play is a beautiful love story.  It's also a meditation on the idea of free will and the seeming randomness of the universe.  I think most of us have at some point wondered how our lives might have been different had we made even one different choice.  I hope audiences enjoy the thought-provoking nature of this play.  It's also laugh-out-loud funny because, as Marianne says in the play, 'Imagine rolling the dice 6,000 times.'"
The play's set design is by Carolyn Barrientes, with lighting design by Bret Scott, costume design by Gabrielle Rule, and sound design by Desiree Rendon.  The stage manager is Kendall Hughs.
Constellations will run Fridays and Saturdays at 8:15 p.m. and Sundays at 2 p.m from March 1-10.  Tickets are $10 for general admission, $8 for students and seniors, and free for Sul Ross students and faculty.  The play is not recommended for children under 16 due to strong language and adult themes.