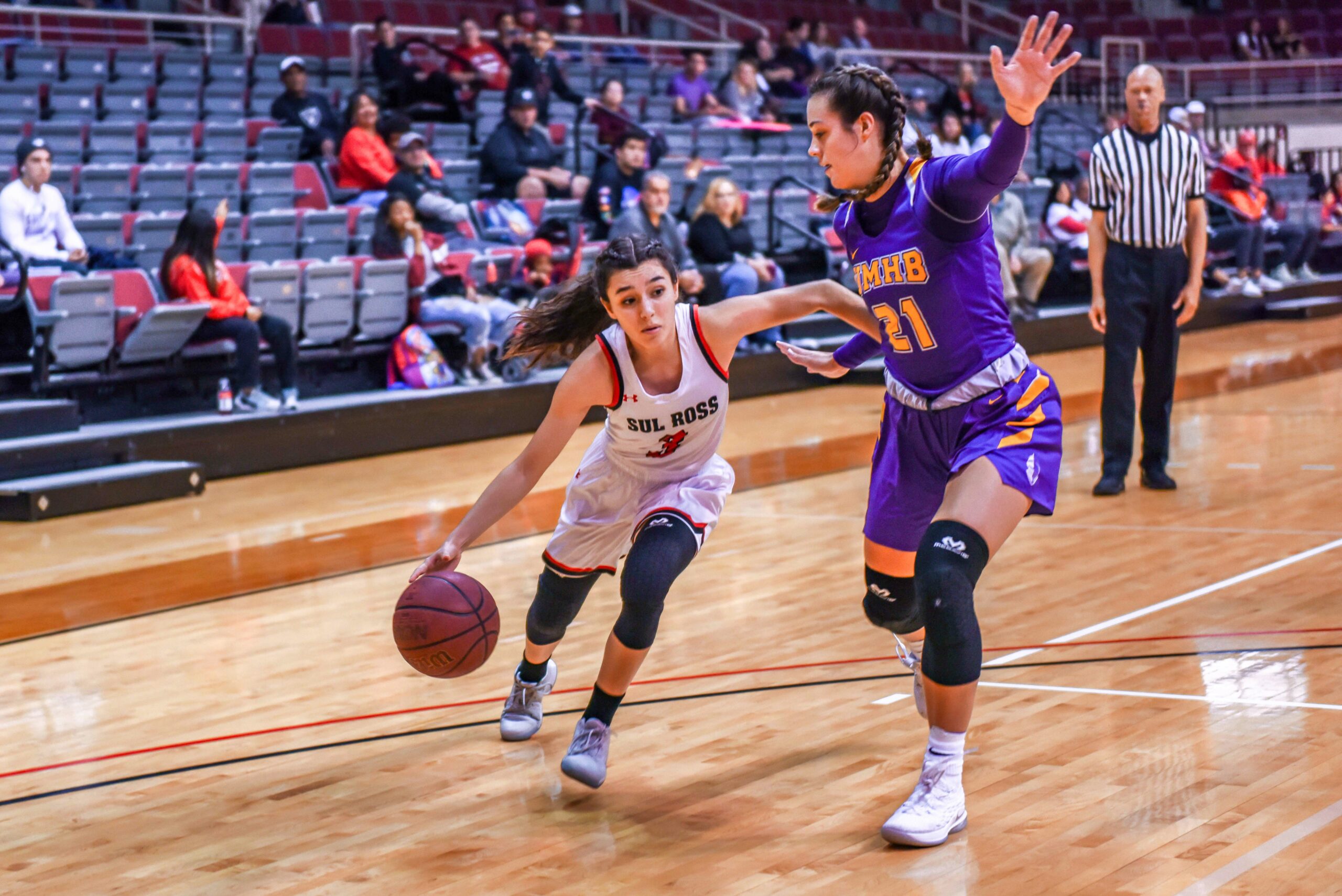 Posted by

Categories

Sports

Date

January 27, 2019
• by Travis Hendryx •
ALPINE, Texas- Sul Ross women's basketball dropped a 71-46 ASC decision to visiting University of Mary Hardin-Baylor Saturday afternoon at the Gallego Center.
Chandre Nunez and Kayley Diaz led the effort with 12 and 10 respectively while Jocelyne Roque was a point and a rebound shy of collecting her second straight and third career double double.
The Crusaders began the contest with a 6-1 run before Roque's jumper in the paint closed the Sul Ross deficit to three with 7:07 remaining in the first quarter.
Mary Hardin-Baylor would hold a six-point lead before Sully narrowed the gap off a jump shot by Diaz and trailed 11-8 at the 6:09 mark.
The visitors then posted a pair of nine-point leads before Nunez drained a triple with 45 seconds left in the quarter and the Crusaders ahead, 23-19.
UMHB's Aubrie Elliot spread the gap to six with 22 seconds remaining giving the Cru a 25-19 lead heading to the second period.
Mary Hardin-Baylor took control in the second quarter and broke into a double digit lead off a layup by D'shaih Williams at the 8:16 mark.
The Cru held their largest lead of the half as Elliot connected on a fast break jumper at 4:01 for a 41-23 UMHB advantage.
A midrange bucket by Annie Lenoir would be the final basket scored for Sul Ross as the Lady Lobos went to the break trailing 43-27.
A three-pointer by the Cru's Madison McCoy extended UMHB's lead to 22 with 8:25 left in the third quarter.
Mary Hardin-Baylor would then hold two, 23-point leads before a layup by Sully's Jazmine Valdez cut the Lady Lobo deficit to 16, down 55-39 heading to the fourth period.
The Cru sailed through the closing quarter and posted four, 25-point leads including the 71-46 final score.
Saturday's loss drops Sul Ross to 5-15 on the season and 3-8 in ASC play. Mary Hardin-Baylor improves to 19-1 overall and remains undefeated in conference play at 11-0.
The Lady Lobos host Howard Payne next Saturday at 1:00 p.m.