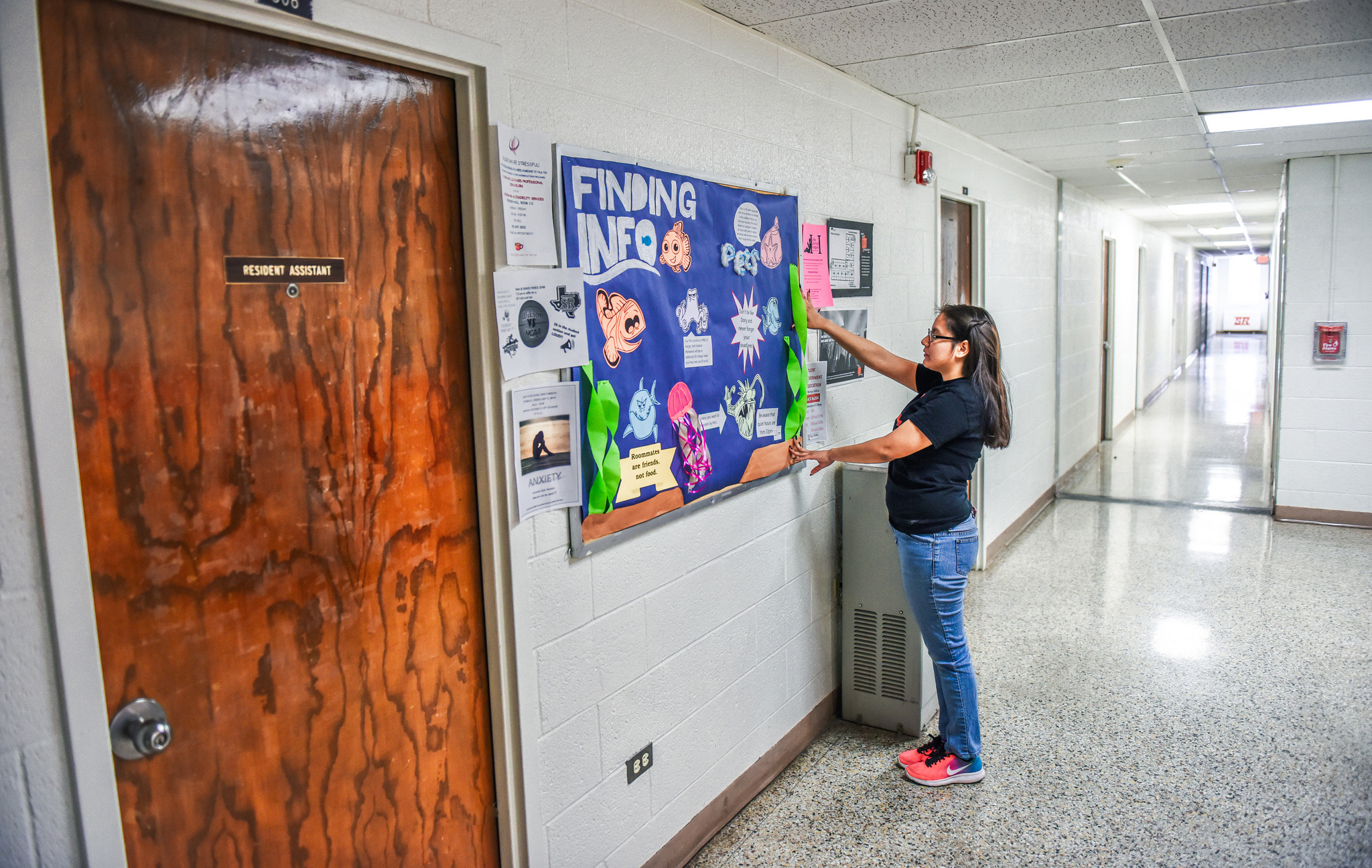 Posted by

Categories

Desk

Date

December 12, 2018
• by Haley Gillespie •
Sul Ross State University's Residential Living staff plays an important part in our students' lives on campus.  Resident Assistants, in particular, are key to providing a healthy living arrangement on each residence hall floor, always ready to answer any questions a student may have.  After interviewing a current resident assistant, I discovered the ins and outs of the job: how to become an RA, the requirements you must meet, responsibilities the job gives you, procedures that must be followed, the perks, and what the job teaches you overall. 
To become an RA, you must first submit an application on the Sul Ross PeopleAdmin website.  After your application is reviewed and approved, a three-step interview process begins.  The first step is a question-based interview that also explains what the RA job is about.  Step two is a group interview where applicants go through mock scenarios of dealing with residents.  The final step is meeting with the director of residential living who determines whether or not you are hired. 
The requirements that must be met in order to keep this job are: maintaining a grade point average above a 2.0, be good at dealing with people, work six office hours a week, be on call 3-4 times a month, and host four programs a semester.  As an RA you have a responsibility to work with residents on your floor, helping them around campus and making sure they are adjusting to college life.  You're also required to deal with lockouts and make three rounds during your on-call nights.  Monthly health and safety checks mean changing air filters and smoke detector batteries on your floor while making sure nothing is broken.
Perks of the job include free housing, a 25 percent discount on your meal plan, and $200 a month in pay.
"This job teaches you a lot of patience, a strong work ethic, time management, and leadership skills," said former RA and recent Sul Ross grad Rachel Hamilton, adding that the experience also looks very good on a resume.
Becoming a resident assistant isn't for everyone, but if you are good with a small work load and dealing with difficult situations then this is the job for you.