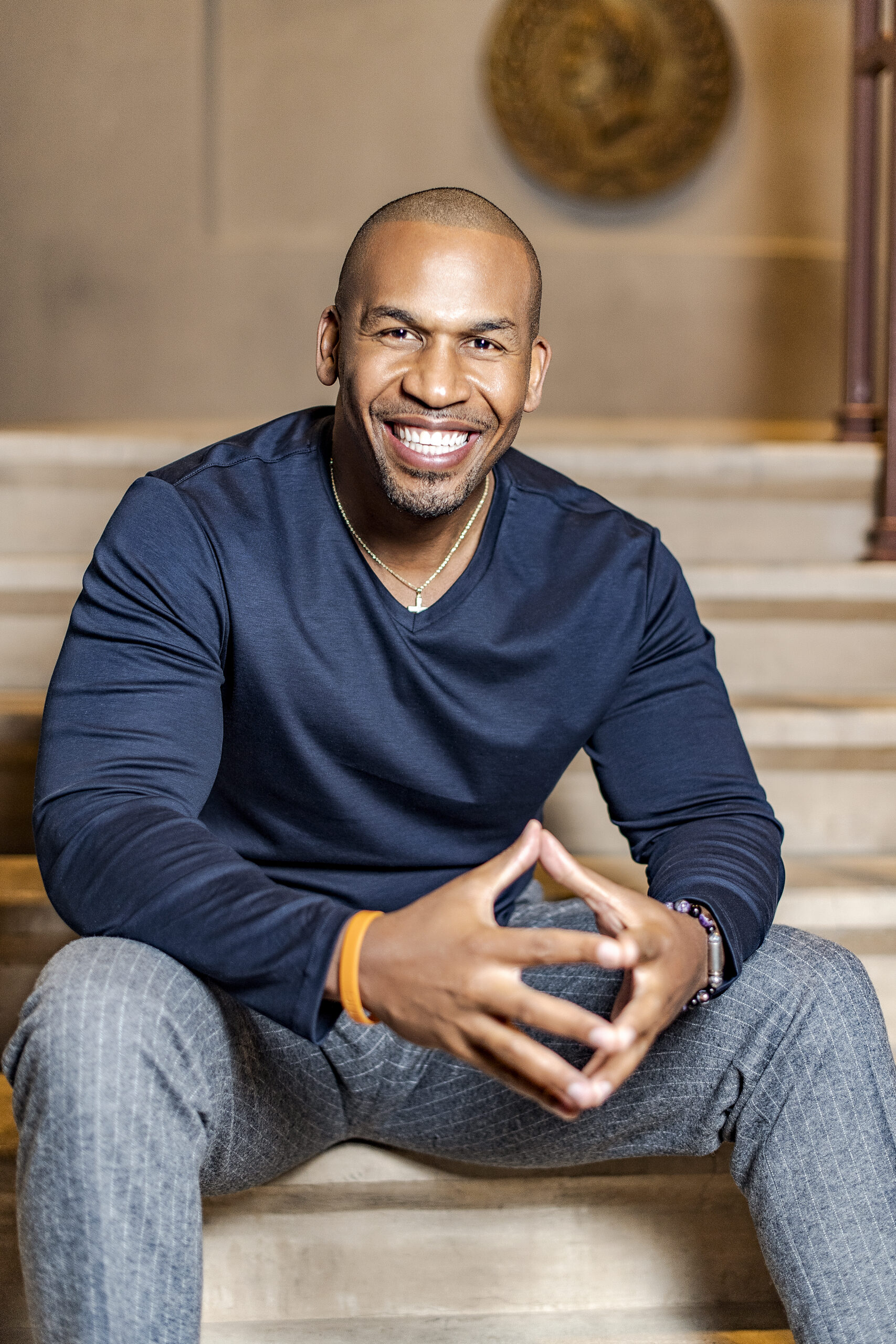 Tiki Davis, one-time child of the Odessa streets and two-time Sul Ross State University graduate, will deliver the spring commencement address at the graduation ceremony on Friday, May 19, at 5:30 p.m. at the Pete P. Gallego Center in Alpine.
An award-winning entrepreneur in various fields and now a motivational speaker, Davis tells a story of triumph over trials on a growing national platform.
He has been featured on "Texas Country Reporter" and in March 2023, on The 700 Club. Recently, he signed a book publishing contract with Harper Collins and as the first imprint of JVL, a company founded by Academy Award-winning actress Viola Davis and her husband, Julius Tennon. Davis' friendship with Viola Davis and Tennon stems from meeting Julius on the set of "Friday Night Lights," filmed in 2004.
Davis lived in foster homes for much of his early life. At the age of 17, he was a star football player at Odessa High School but was accused of a crime from which he was later exonerated, and spent six months in county jail in the middle of his senior year of high school.
He enrolled at Sul Ross State after his release, earning a bachelor's degree in 2003 and a master's degree in 2005. During his student years, he played football for parts of three seasons, then turned his attention to theatre. He was cast as an extra during the filming of "Friday Night Lights" in Odessa, then gained a speaking role. Davis also had a brief appearance in the Tommy Lee Jones' directed film, "The Three Burials of Melquiades Estrada."
Davis returned to Odessa after graduation, worked as an engineer in the oilfields, then used his experience to start his own successful consulting business. His entrepreneurship spread to real estate and the food service industry, and he has received several awards, including Young Entrepreneur of the Year by the Black Chamber of Commerce of the Permian Basin (2013); Distinguished Odessan Man of the Year by the Odessa Castenette's Social, Civic and Arts Club (2013); Business Person of the Year by the Office of the Governor and the Texas Workforce Commission (2014); and Business Person of the Year by the Black Chamber of Commerce (2018). In 2019, he received the Legends and Living Legends of the Permian Basin award.
Several years ago, Davis launched a career in motivational speaking, eventually sharing the stage with notables including Les Brown and Nick Vujicic. He developed the "Tiki Factor," four principles designed to encourage listeners to commit to the development of life skills for optimum success.
His speaking engagements have included the Pittsburgh Steelers and Chevron Corporation, as well as numerous presentations to high school and collegiate athletic teams and student bodies. He candidly tells his life story in an effort to help youth make positive life choices and avoid mistakes that he made.
Over the years, Davis has served as a mentor to boys and young men, and several of his mentees have attended and graduated from prestigious universities, including Harvard. He remains an active member in the Salvation Army Boys and Girls Club of America, as well as retaining membership in a number of Odessa-based associations in home building, law enforcement and the Chamber of Commerce.
He is the co-author of "Break Through" with Johnny Wimbrey, Les Brown and Nik Halik,
and in 2019, produced "The Factor," a short film about his life.
Davis is the proud father of daughter Brooklynn Davis and granddaughter Blake Noelle Davis.