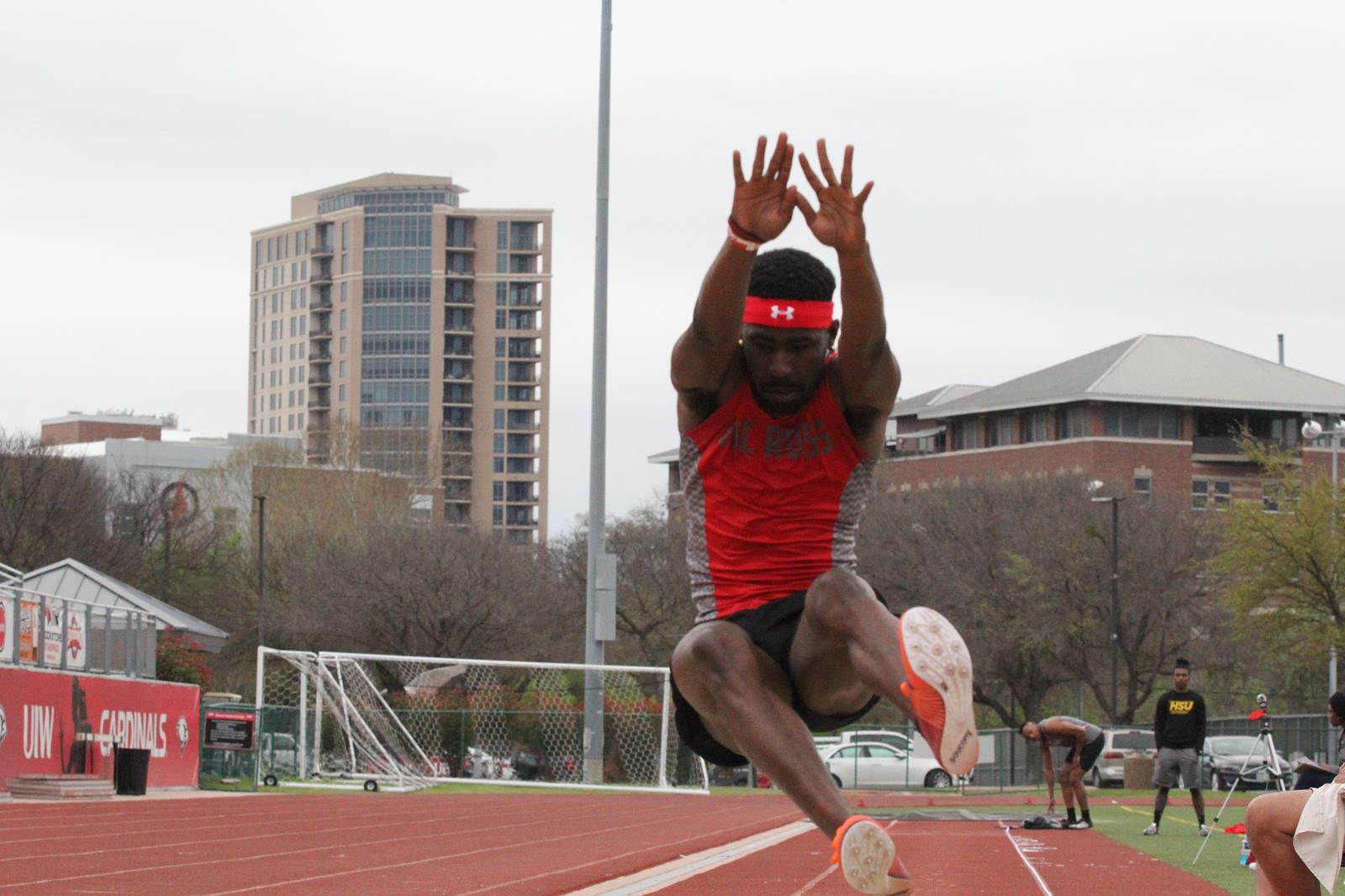 • by Paul Slocumb •
Due to difficulties meeting NCAA sponsorship requirements, a lack of competitive facilities, and the need to increase player safety across all sports, Sul Ross will no longer have a men's or women's track and field program as of the fall semester 2018; however, the men's and women's cross country teams will continue to compete, and a men's soccer team will begin its inaugural season in August.  The decision to end track and field participation freed funds needed to hire a new full-time athletic trainer and make other improvements to benefit Sul Ross athletes.
"We do not make this decision lightly," said Dr. Bill Kibler, Sul Ross President.  "We must always consider what is in the overall best interest of our student athletes and our athletic program.  Track and Field has been a valued part of Sul Ross athletics for many years; however, safety of our student athletes and expanding and improving other sports are an important priority going forward.  I sincerely commend Antuan Washington as our Track and Field coach and commend the leadership of Athletic Director Bobby Mesker in moving our overall athletic program forward."
Two years of deliberation preceded the difficult decision for change.  The Sul Ross administration recognized the significant achievements of past and current Lobo track and field athletes and specifically the American Southwest Conference gold medals won by Jermain Stevens Jr. and Byron Jones this April.  Also commended was the 4X100 relay team of Stevens, Jones, James Davis, and Will Grear who qualified for the 2018 NCAA Division III Track and Field Championships.
Over the past four years, repeated praise has gone to Antuan Washington, Director of Recreational Programs, for serving as head coach of four Sul Ross teams (men's and women's track and field, and men's and women's cross country) alongside his recreational sports directorship duties.
"Antuan has been a real team player in agreeing to wear so many hats for Sul Ross," said Cesario Valenzuela, Vice President for Finance & Operations.  "He willingly took over the track and field program four years ago and produced immediate improvement."
The recent accomplishments in Sul Ross track and field were often made by football players pursuing a second sport in the spring.  Despite these individual successes, Sul Ross struggled to recruit athletes who specialized in track and field and who were willing to compete for a university without the funds to build and maintain training and event facilities; Lobo sprinters often trained at Alpine High School's football stadium which does not have enough track lanes to host NCAA events.  As a result, Sul Ross track athletes have not competed in front of a home crowd for many years.
The need to increase athlete safety, and the cost of doing so, also played a role in the decision to end the program.  According to the NCAA Sport Science Institute, following concussion protocol guidelines alone requires student and coach education on the subject, pre-participation assessment, an athletic trainer or physician who can diagnose a concussion, and a post-concussion management plan.
The cost of covering the NCAA's concussion guidelines is not just about football.  A 2012 study by Dawn Comstock, a leading sports epidemiologist at the University of Colorado, showed football accounted for only 47 percent of sports concussion injuries.  She reported that female athletes were 68 percent more likely to suffer a concussion when assuming the same risks as males.
As Mesker explained, "For years we have been getting by with one athletic trainer for our entire group of teams and athletes.  At times, we had to bring a physician out from a local clinic just to cover the trainer responsibilities for an athletic event.  Having a training staff is not an option.  It's a necessity whose cost has continued to increase over time."
Mesker pointed out that despite losing one program, the more than 270 Lobo athletes will continue to have plentiful—and even brand new—opportunities to compete.  The Sul Ross men's soccer team will play its inaugural match against U.T. Permian Basin on August 25, and men's football, women's soccer, and women's volleyball will begin their campaigns at the start of the fall semester.  In total, Sul Ross will continue to sponsor 12 NCAA Division III teams.
Additional improvements made possible by the newly freed funds include an assistant soft ball coach, an assistant soccer coach, a full-time tennis coach, and an upgrade to sports information and marketing services.  All of these enhancements will make the overall athletics program a much better experience for Sul Ross athletes.