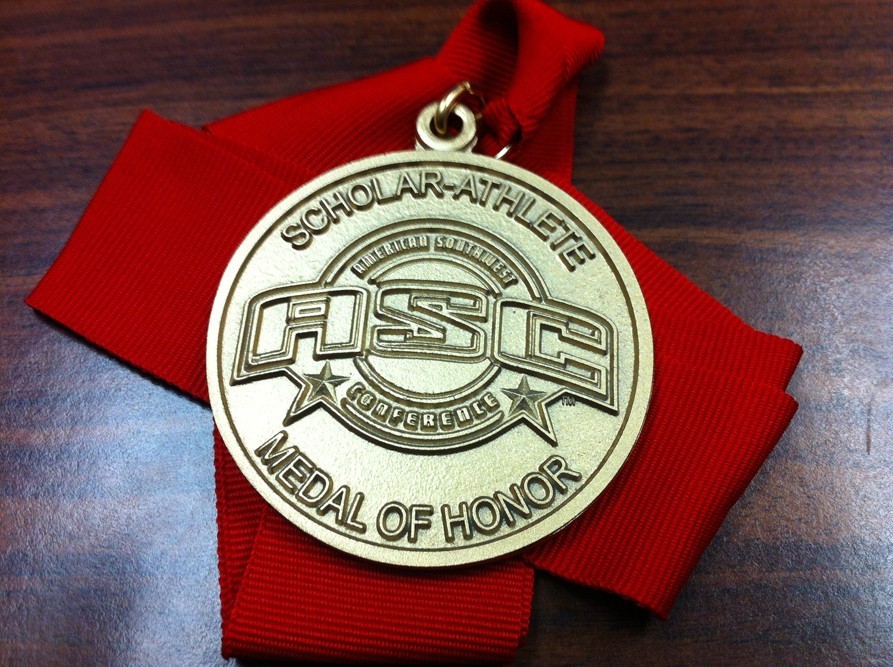 ALPINE, TX – The American Southwest Conference recognizes two exceptional individuals from each of its member universities on annual basis who represent both scholar and athlete as a celebration of their commitment to athletics, academics and leadership. This year's recipients from Sul Ross State University are Ozias Wright and Camryn Hardin.
The ASC said 22 graduating student-athletes from the 11 American Southwest Conference member institutions are being honored by the conference and their institutions as 2021-22 ASC Scholar-Athlete Medal of Honor recipients. The medals are presented to one male and one female member of the graduating class who has compiled the most outstanding record in academics, athletics and leadership over their collegiate career. The award is presented annually by the Faculty Athletics Representative at each conference member institution.
"I am so grateful to be recognized for this award," said Ozias, who played football for the Lobos. "I have always held myself to the highest standard both on and off the field.  The hard work and discipline that I bring into the classroom directly translates and has always contributed to my accomplishments as a student-athlete. I will always be a student first, great athlete second. I deeply appreciate the entire Sul Ross family."
Lobos Softball's Hardin, an Alpine native, said, "Getting my education while being given the opportunity to play the sport I love is something I'm grateful for, as they are both important to me. I'm very honored and blessed to be a recipient for this award."
Ozias Wright – Kinesiology – Football – Killeen, Texas
Off the field, Wright has been involved in community cleanup with the City of Alpine and the Kiwanis Club. He assisted the intramural department, running and organizing multiple leagues and tournaments. He graduated with a 3.56 GPA in Kinesiology. Wright was a Second Team All-ASC running back in 2021.
Camryn Hardin – Kinesiology – Softball – Alpine, Texas
Hardin has been a leader on and off the field, leading by example. She works on campus helping run the Recreation Department and is involved in her community. Hardin volunteers with Keep Alpine Beautiful and with the youth of Alpine. She graduated with a 3.95 GPA in Kinesiology. She was a Third Team All-ASC outfielder.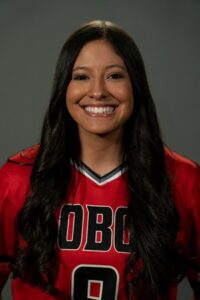 For more information about Sul Ross athletic programs, visit srlobos.com.