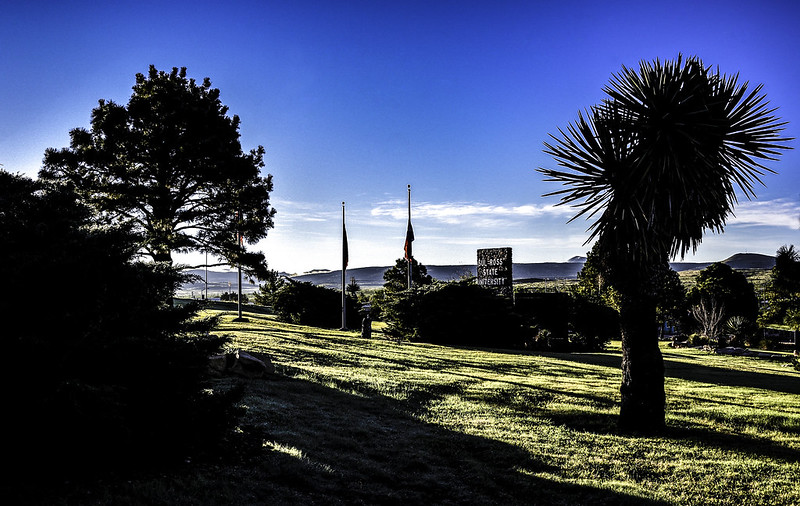 Posted by

Categories

News

Date

April 6, 2020
The search for Sul Ross State University's next president continues for officials from the Texas State University System Board of Regents and members of the Presidential Search Committee.
In a statement released Friday, April 3, Search Committee Chair and TSUS Regent Don Flores said, "We are very proud of all faculty staff, and students at SRSU for the extra time and energy required to keep the academic enterprise moving forward and for simply doing the best you can during an unprecedented global crisis with COVID-19."
Flores added that the search for the next President of Sul Ross is moving forward since much of the recruitment work is done remotely using phones, emails, and video conference calls.
"Over the past several months, the search firm has discussed the position with numerous individuals and identified a diverse pool of approximately 20 candidates who are completing a more detailed questionnaire on their qualifications and abilities," said Flores.
According to Flores, the Advisory Search Committee will meet virtually in mid-April to narrow the pool to approximately 8-10 candidates and will complete its work in late April by virtually interviewing the candidates and recommending a small number of finalists to the Chancellor.
Flores indicated that due to community and travel restrictions related to COVID-19, changes will likely occur for the selection of the sole finalist and timing for campus visits but they will provide updated information when available.
Dr. Bill Kibler will retire in June after six years as SRSU President. Kibler announced his retirement in December 2019.
"Despite unexpected changes to the original plan, we are confident in our search process and our goal remains the same," said Flores. "And that's finding the highest quality individual and leader to be the next president of Sul Ross State University."
For more information, visit the Presidential Search website at https://www.sulross.edu/srsu-presidential-search-2020.