An Online State of Mind
Posted by

Categories

Features

Date

April 14, 2020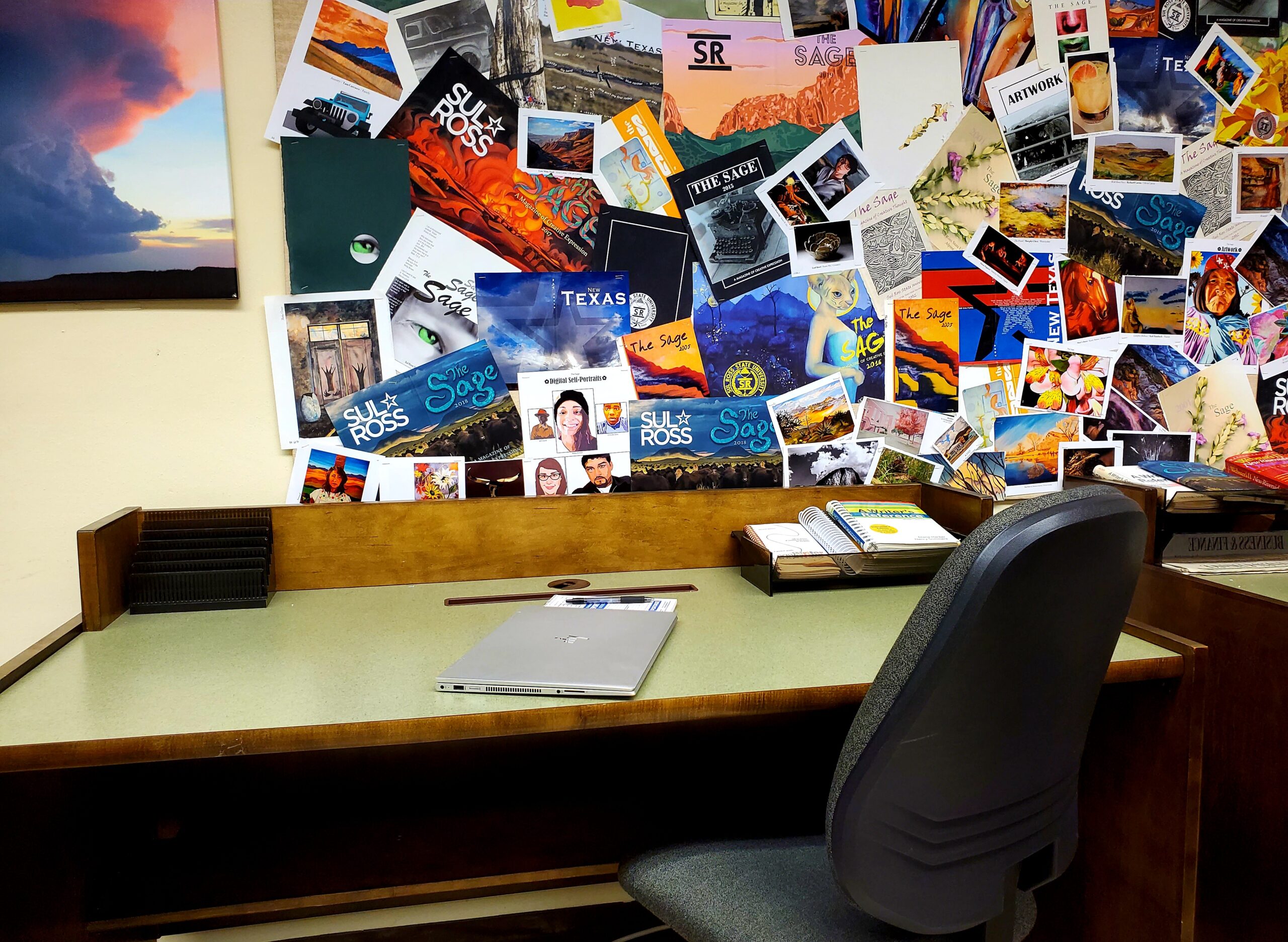 By: Barbara Ewan, Skyline Editor
The COVID-19 pandemic has disrupted daily life for people all over the world. Many cities and towns across the United States have issued shelter-in-place mandates and most colleges and universities have had to transition their courses to an entirely online format.
If you're anything like me and are struggling to adjust to this new normal, or you've gotten behind in some (or all) or your courses, the following is a list of tips to help you get back on track.
1. Maintain consistent and open communication with your professors.
Recently, I was given a writing assignment related to the COVID-19 pandemic. After attempting to begin this assignment multiple times, I realized I couldn't do it because of my anxiety about the virus. I've struggled with anxiety for years and I take appropriate steps to keep myself healthy and stable, like eating a balanced diet, exercising regularly, and taking anti-anxiety medication. But this pandemic has exacerbated my symptoms and writing about it was causing me tremendous stress. And apparently, I'm not alone. In a Pew Research Center survey, conducted between March 19-24, 2020, nearly one-in-five U.S. adults said they have had a physical reaction at least some or a little of the time when thinking about the outbreak, such as sweating, trouble breathing, nausea or a pounding heart. I was worried. I didn't want to disappoint my professor or receive a bad grade on the assignment, but I had to care for my mental health. I emailed my professor and explained that I was feeling very anxious about the virus and was struggling to cope with the assignment on COVID-19. I assured the professor that I was not trying to weasel out of doing the work, that I was genuinely experiencing distress, and was there an alternative assignment I could do. I shared with my professor my history with anxiety and expressed my disappointment that I was struggling to complete an assignment that, under normal circumstances, I'd have had no trouble completing. The professor was extremely kind and understanding, and we worked out a plan that involved an alternative assignment. Professors are here to help their students. So, reach out to them if you're having trouble.
2. Treat your online classes like "real" classes.
Though online courses often provide flexibility regarding when you complete your work, procrastinating until the last minute generally creates unnecessary stress and often leads to a subpar performance. One way to avoid procrastination is to reserve your usual class time to complete assignments. For example, if you are taking a class that used to meet face-to-face on Tuesdays and Thursdays from 9:30 – 10:45 am, use this same time to complete the online assignments for this course. If you finish the work early, then reward yourself with something fun. The goal here is to carve out a consistent time each week to complete your work.
3. Create a schedule.
Think like a boss and create a schedule. You don't need a day planner or fancy software to schedule your time. Use your smartphone or even a pen and paper will do. Write up a daily (or weekly) schedule and tape it on the wall above your workspace at home, or even on your refrigerator. Keep the schedule somewhere readily visible so you won't miss it.  Try using different colored highlighters for assignments, exams, and due dates to help you differentiate each calendar item. Make sure to schedule exercise and periods of relaxation each day. Your physical and mental health are important too!
 4. Eliminate distractions.
From Tiger King, to dirty dishes, to anxiety-inducing news, to Instagram, to stir-crazy little ones running amuck, you are likely faced with myriad distractions that could potentially derail your study time. You must persevere. Set aside a time specifically for your studies and stick to it. Choose a time when other members of your household are quiet and busy with other tasks. Create a workspace with ample lighting and a comfortable room temperature. Finish the dishes before you begin your work (or ignore them until your work is complete). And most importantly, turn off your phone. You won't miss anything you can't catch up on later. You will feel more at ease with fewer distractions, and you may even get inspired to complete extra work for other courses. Imagine being ahead of your deadlines!
5. Figure out your best time to learn.
Think about when you accomplish your best work. If you are a morning person, brew yourself a strong cup of coffee and get to work. Night owl? Carve out time after dinner or later in the evening, and then reward yourself with a favorite show or book when you're finished. Perhaps midday is your best time, so sit in the sunshine and let your creative juices flow. Find the optimal time that works for you and reserve that time to focus on your studies.
The following is an excerpt from an email sent out to all students from Tim Parsons regarding the available support and services Sul Ross State University is offering to students.
Your SRSU Blackboard Team is here to support our SRSU students in making the move online using Blackboard. To contact SRSU Blackboard support for assistance:
Email: blackboardsupport@sulross.edu
Information that can be found there include how-to's on using all your primary Blackboard tools and features as well as links for getting the Blackboard app for your smartphone and more.
The SRSU Bryan Wildenthal Memorial Library is available to support students in their academic resource requests and research needs. The Library has created a Library Services and Resource Continuity Guide for this purpose.
Email: srsulibrary@sulross.edu
To call the front desk: (432) 837-8123
The SRSU support staff are here to help and support you as you make this transition into online learning.