Be a Binging Bee
Posted by

Categories

Features

Date

April 6, 2020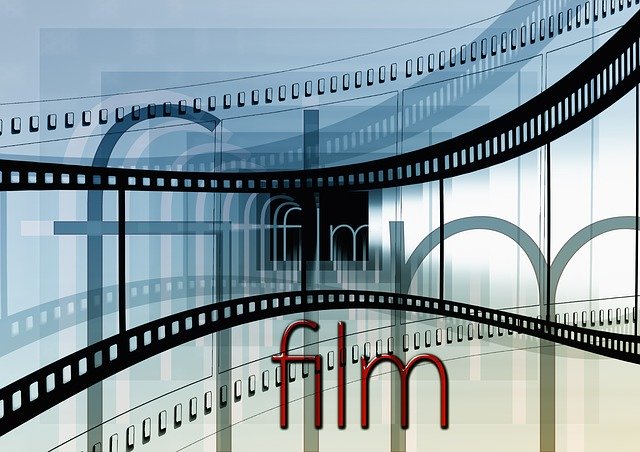 By: Viviana Sanchez Skyline reporter
Quarantine can feel a bit overwhelming. Being stuck inside your house, although tiresome and boring, is the safest and most responsible thing to do. However, I have found it's crucial to stay busy and to remain purposely positive.
Even though I am a huge fan of streaming services like Netflix, I still do love and miss going to the movies. Because of social-distancing, there are a lot of movie releases that have been delayed.   Movies from Disney's live-action rendering of Mulan to No Time to Die, the latest installment of the Bond series, have elected to delay release until the Fall. I prefer to wait to see these in the theatre and am happy to wait; however, other movies have stuck with their original release dates but shifted the platform to home streaming at a premium cost. Universal Pictures has chosen to release on this platform, The Invisible Man, The Hunty, and Trolls, World Tour. These movies are available on iTunes or Amazon for purchase. It is a unique experience to be able to create a first-run theatre to enjoy new movies from the comfort of our own homes.
I admit that I have spent a lot of time at home in Van Horn binge-watching some shows and a lot of movies. On Netflix, I rely on a new feature that allows me to see the titles of the top ten shows and movies at any given time in the United States. The list changes constantly, and I find myself fascinated wit the trends.  They also help guide me when I am not feeling like taking the time to explore and decide.  I allow my fellow Americans to help with their suggestions!
One show that has become quite popular is Tiger King.  This show is . . . something. I have no real words to describe how "weird" it is. It is a documentary-styled series and is only available for a limited time on Netflix. Not for the feint of heart, it is one of those shows that I cannot look away from, even while I kind of want to. The series is about the crazy and weird world of big-cat breeding in the U.S. and focuses on the actions of a character named "Joe Exotica," himself a big cat breeder.  Other shows of interest to me include All American, which  follows the life a of promising high school football player, and Self Made, which is based on a true story of an African-American washerwoman who rises from poverty to build her own beauty company.
Of course, screen time is not the only good time. Take a break from the screen, and dive into a good book.  Build a list of titles to read.  I very much plan to is the book American Dirt.  It is about a Mexican woman who, along with her son, escapes to the United States as an undocumented immigrant. A newly released novel that is gaining a lot of attention is The Glass Hotel.  Containing ghosts, crime, and money, it is definitely on the top of my must-read list.
From my shelter-in-place in Van Horn, I hope everyone is staying safe. I have found that keeping busy is the best recipe for remaining healthy.  Once you have finished your course assignments, give yourselves a treat and binge a series, a movie, or, better yet, a book.  For further suggestions on shows that I enjoyed watching, check out my other article, "What Should I Binge Next?" where I break down by genre some of my favorite shows! (https://news.sulross.edu/skyline/2020/03/31/movies/)
Image by Gerd Altmann from Pixabay