Five Video Games to Help You Unwind
By Valeria Salas Ibarra,
Skyline Reporter
Everyone deserves a break every once in a while, as we all live with a million bottled-up worries. While some might destress by going out for a walk, painting, or drawing—all valid methods—I personally tend to turn to videogames when it comes to relaxing. Here are five games I think are perfect for anyone, as they all are economic, entertaining, and, more importantly, they will make you forget and de-stress.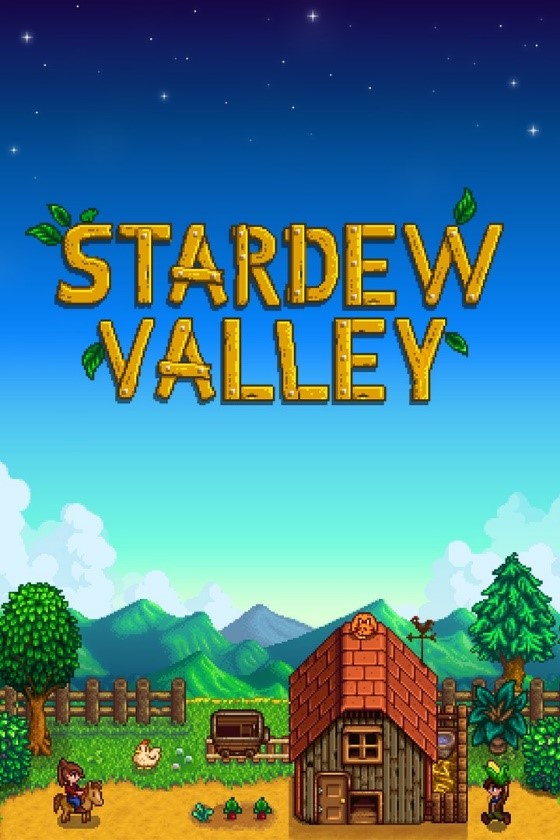 Stardew Valley
"You've inherited your grandfather's old farm plot in Stardew Valley. Armed with hand-me-down tools and a few coins, you set out to begin your new life. Can you learn to live off the land and turn these overgrown fields into a thriving home? It won't be easy. Ever since Joja Corporation came to town, the old ways of life have all but disappeared. The community center, once the town's most vibrant hub of activity, now lies in shambles. But the valley seems full of opportunity. With a little dedication, you might just be the one to restore Stardew Valley to greatness!" 
Stardew Valley is a farming simulator in which you grow your own crops and farm animals, but it goes way beyond that simple, overdone, concept. The game also features a small community of NPCs, which, if you take the time to interact with everyone, truly feels alive and welcoming for the player. There is so much you can do, with hidden details, creative and sometimes hard-to-get achievements, as well as some exciting updates.  This game is worth the purchase price. I've had it for over a year, and it's easily one of my favorite games.
Game available for $15 on Microsoft Windows, macOS, Linux. Steam, PlayStation 4, Xbox One, Nintendo Switch, PlayStation Vita, iOS, and Android.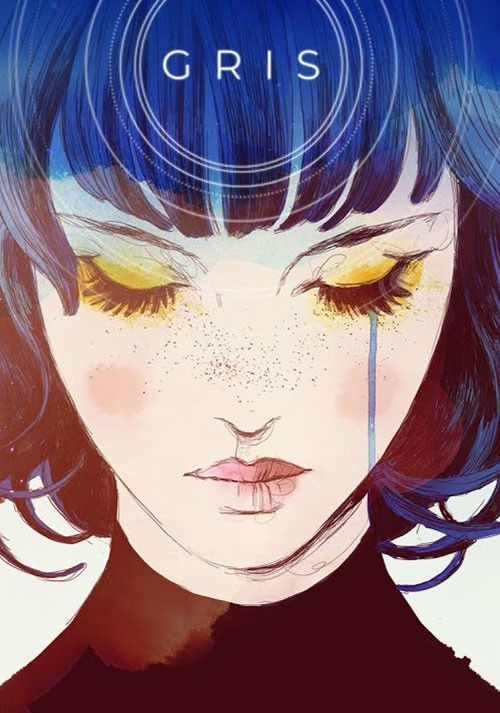 Gris
"GRIS is a serene and evocative experience, free of danger, frustration or death. Players will explore a meticulously designed world brought to life with delicate art, detailed animation, and an elegant original score. Through the game light puzzles, platforming sequences and optional skill-based challenges will reveal themselves as more of Gris's world becomes accessible."
This is a breathtaking game. From the soundtrack to the visuals, you need no more than a wish to see a beautiful story play out to enjoy this game. I played Gris a couple of months ago, and it deserves all of the praise it's gotten. In this game, you follow Gris, who has to deal with a painful experience, as she goes through a broken world coming to terms with her loss and gets to grow emotionally. A stunning game that will soothe and comfort you as you play, without a doubt.
Game available for $17 on: macOS, Microsoft Windows, Steam, Nintendo Switch, iOS, and PlayStation 4.
Oxenfree

via Oxenfree's official Steam page
"Oxenfree is a supernatural thriller about a group of friends who unwittingly open a ghostly rift. Play as Alex, a bright, rebellious teenager who brings her new stepbrother Jonas to an overnight party on an old military island. The night takes a terrifying turn when you unwittingly open a ghostly gate spawned from the island's cryptic past. How you deal with these events, your peers, and the ominous creatures you've unleashed is up to you."
Yes, this is not a typical chill game, but with a fantastic soundtrack and great story, it does get your mind off of whatever is troubling you. Out of the whole list, this is the only game that has wholly voiced lines, drawing you further into the story. I've replayed this game a couple of times and still can't get all of the endings, so if you decide to play it, be mindful of your choices. The description of the game makes it more ominous than it really is. While the game is sometimes a bit creepy, from the way I play it, at least, the game is more focused on the exploration and interaction with all of the characters.
Game available for $10 on Steam, Microsoft Windows, OS X, Xbox One, PlayStation 4, Nintendo Switch, Linux, iOS, and Android.
Kind Words (lo fi chill beats to write to)
"Has something got you down? Stressed you out? Scared you? That's pretty normal. It might help you to talk about it. In Kind Words, players anonymously write out their concerns and sorrows by making short requests for letters"
This is a more untraditional game. It consists of writing anonymous letters for the community of the game to read and respond to, all while listening to lo-fi beats and having a beautiful background of a room. It's a rich and powerful experience, and it really helps in those times where you feel like maybe nobody is there but crave an audience for your words. It's also a great way to hone your writing skills with no pressure!
Game available for $5 on Steam.
Under What?

via Under What?'s official Steam page
"Under What? is a short but very capacious story-tale about an old fisherman who suddenly faced the surface of the water. In this story there will be no dragons, the battle of good and evil, and other boring nonsense. But there will be some bad jokes and extraordinary characters."
Under What? is, like the previously listed game, not a traditional one. It's more of an interactive comic than anything. With a fantastic soundtrack and fun visuals, this is probably what you want to play if you don't have that much time. The best part about this game, besides truly relaxing you, is that this game is the most accessible of the bunch, as long as you have a computer.
Available for free on any computer and Steam.