Senior Archivist Retirement
Posted by

Date

October 6, 2021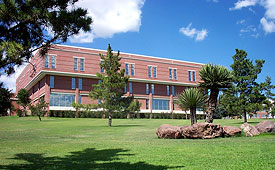 By Viviana Sanchez, Skyline Desk Chief and Student Life Reporter
ALPINE- Melleta Bell stepped down Sept. 2 after 35 years as the senior archivist at the Sul Ross
State University Bryan Wildenthal Memorial Library, forcing the Archives of the Big Bend to
temporarily shutter for procedural changes, and until a replacement can be found.
During three decades of uninterrupted service, Bell has been the driving force in expanding the
Archives into a priceless repository of all things Big Bend.
"What initially connected me to the archives was my work as a student … in the museum," Bell
said in video about her retirement.
Betsy Evans, director of library and research technologies, rued the loss of Evans and her
unmatched connections to Alpine. "We lost her brain," Evans said "She has encyclopedic
knowledge of Alpine, especially the people and the region."
Bell's impact on the Archives, her knowledge and her kindness are "irreplaceable," said Mike
Fernandez, a librarian. "Meletta is probably friends with every person in town."
Bell will be back as a volunteer, Evans said, and discussion is underway on renaming the second
floor reading room after her. As of yet, no one has been hired to replace Bell, and Evans hinted
that Sul Ross is looking for someone who can take the archives in "a new direction."