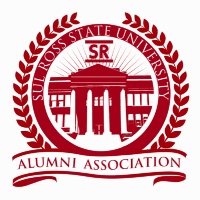 The Sul Ross Alumni Association Advisory Board is always accepting applications for our Advisory Board for those looking to volunteer and get involved. Board members serve two year terms, for a maximum of six consecutive years.
The Alumni Association's goal is to advance the rich heritage of Sul Ross State University by nurturing life-long relationships with its alumni. Members of the Association's Advisory Board work in partnership with alumni affairs staff on a variety of activities, including the development of regional alumni chapters, alumni communications, alumni awards and recognition, and outreach to current students. Service on the Alumni Association Advisory Board is a great way to make an impact on the University and the lives of both alumni and students.
We welcome and encourage your application for board membership!
As a working board, we seek new members interested in participating in committee work (primarily by Zoom) and able to attend at least one alumni event each year. Additionally, the full board meets monthly via Zoom.
Thank you for your consideration and interest. As you complete the application form, please contact us with any questions or concerns at alumni@sulross.edu or 432-837-8697.
Jacob Campo, President
College of Professional Studies
El Paso, Texas
Aaron Cruz, First Vice President
College of Literature, Arts, and Social Sciences
Zapata, Texas
Richard Rodriguez, Second Vice President
College of Professional Studies
San Antonio, Texas
Jo Elda Polanco, Secretary
College of Professional Studies
Spring, Texas
Donna Gordon, Treasurer
College of Literature, Arts, and Social Sciences
Houston, Texas
Humberto Hinojosa
College of Agriculture, Life & Physical Sciences
Odem, Texas
Robb Nixon
College of Professional Studies
New Braunfels, Texas
Pat Valdez-Rios
College of Professional Studies
El Paso, Texas
Bobby Medrano
College of Literature, Arts, and Social Sciences
Midland, Texas