Gallego Opts For Minor Budget Cuts
Posted by

Categories

News

Date

July 16, 2021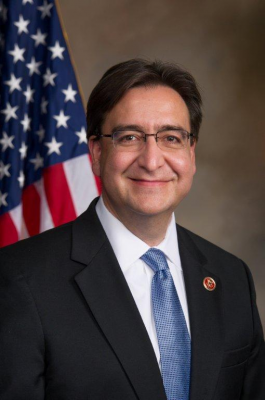 By Joh Covington, Skyline Editor
ALPINE, TX – Sul Ross President Pete Gallego made a long-awaited and feared announcement regarding recommendations from a university committee to make drastic, across-the-board cuts in staff and curriculum, and it appears he has decided only to trim around the edges.
In an email to staff July 16, Gallego said that the "biggest change" would be that faculty will be asked to take on more duties in the areas of "academic workload and public service." According to Gallego, the number of adjunct and some non-tenure track teachers will be cut "slightly," but they will "get the first shot at applying for other positions within the university."
The Academic Planning Committee, charged with finding ways to economize at the university, made such drastic recommendations as terminating dozens of professors, doing away with some majors, and eviscerating the Fine Arts Department. But Gallego opted for a more studied approach, indicating many of those recommendations are unlikely to happen.
"Most of the recommended changes will take years to implement," Gallego said. "If they are implemented at all."
In a previous email to Sul Ross faculty and staff, Gallego said that in the past Sul Ross had had not ever undertaken a full-scale internal study of how the current course offerings align with the courses in which students are interested.
The recommendations were presented to Gallego in early June. The Academic Planning Committee, or APC, comprised entirely of faculty, was created this year and this proposal was its first action.
"A stronger Sul Ross is something we all want. Growing stronger means changing the way we do things . . . and change is always hard," Gallego said.
There was a public outcry from students, faculty, alumni and the local community, where the university is a major employer. The community shuddered at the prospect of the committee recommendations, and peaceful protests broke out on campus and online. Many were concerned that these proposed changes would result in heavy job losses and criticized the draconian recommendations.
Now that the Gallego has announced the decided cuts, and they are far less aggressive than many expected, the members of these endangered programs may be relieved.
Faculty will begin receiving their appointment letters shortly, Gallego said.