Marfa Mystery Lights Take a Backseat
Posted by

Categories

News

Date

September 13, 2022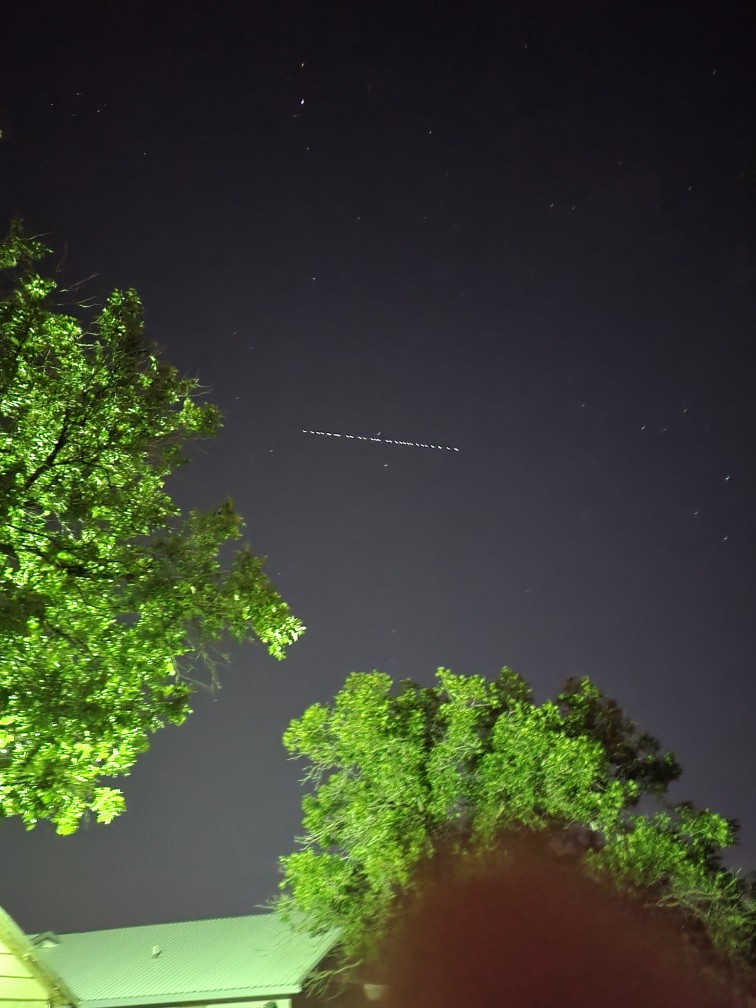 By Brooke Manuel, Skyline Desk Chief
ALPINE-A supposed UFO sighting in West Texas turns out to be satellites.
Shortly after 9 p.m. on Sept. 12, a string of horizontal lights were seen in the West Texas sky. Residents across West Texas watched the string of lights move across the sky in perfect unison, leaving them with unanswered questions as to what the lights were.
Initially, viewers claimed that the lights were a UFO sighting, but they turned out to be satellites that were launched by SpaceX as part of their Starlink mission.
On Sept. 11, SpaceX, a spacecraft engineering company, launched 34 Starlink satellites into space. SpaceX's Starlink mission provides internet to remote and rural locations across the globe.