The Rhythm of TMEA
Posted by

Categories

News

Date

February 23, 2020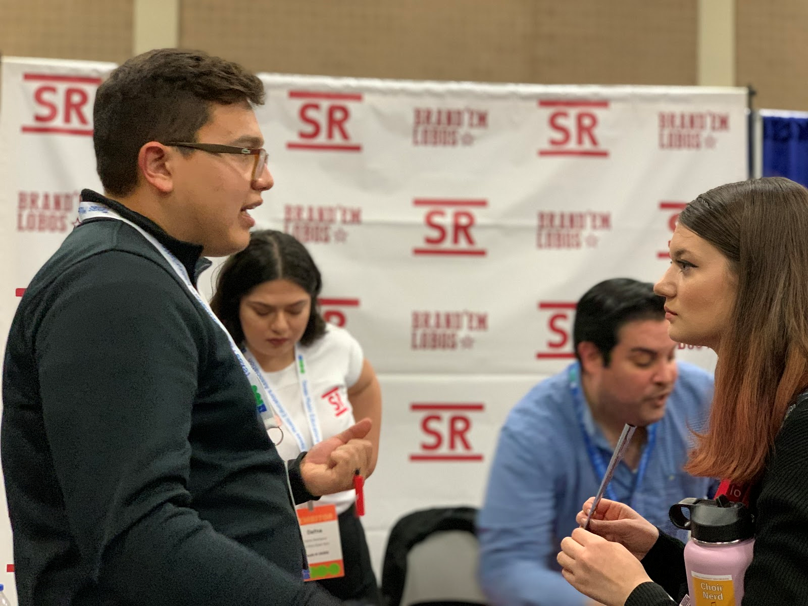 Viviana Sanchez, Skyline (Reporter)
This month, the Sul Ross Music Club traveled to the TMEA conference in San Antonio. You may be wondering what TMEA is. I wondered the same thing when I first heard about it. TMEA stands for Texas Music Educators Association and is one of the largest conventions in the nation for music educators and students. This year was the convention's centennial celebration. Over thirty-thousand music educators and students attended. The annual convention features over three-hundred workshops for band, orchestra, vocal, elementary and college educators and more than one hundred performances (from elementary through college and professional groups).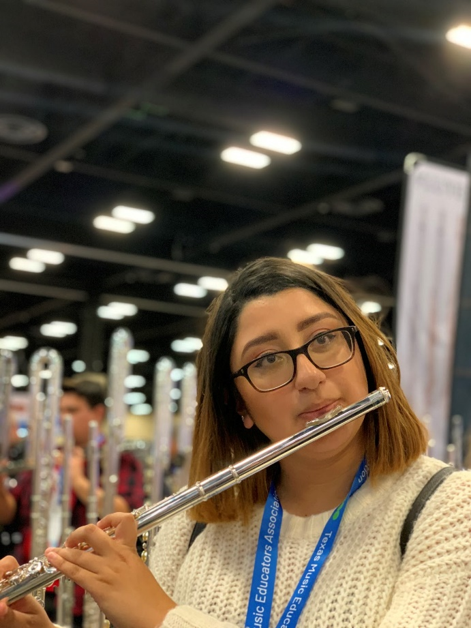 As a new Sul Ross Music Club member, this was my first experience attending a TMEA conference. I've long held a deep love of and appreciation for music. I participated in high school band and was even the drum major one year. The TMEA convention was an incredible meeting of the music minds. It was like Comic Con for band nerds. In the main exhibit hall, which was enormous, there were wall-to-wall music booths, some selling instruments and others selling music-themed gift items. Students manned some of the booths to raise money for their music programs or clubs. They sold an eclectic array of items, like flavored popcorn and mattresses.
I never considered purchasing a mattress at a music convention until this trip. The convention also hosted an event called "College Night." It was for high school students to learn about college music programs, including the one at Sul Ross. I enjoyed talking with high school students from all over the state. I got to sing Sul Ross's praises, if you'll pardon the pun. Several times during the convention, I stopped a looked around or just closed my eyes and listened. Music emanated from every nook and cranny of the convention center. It was extraordinary.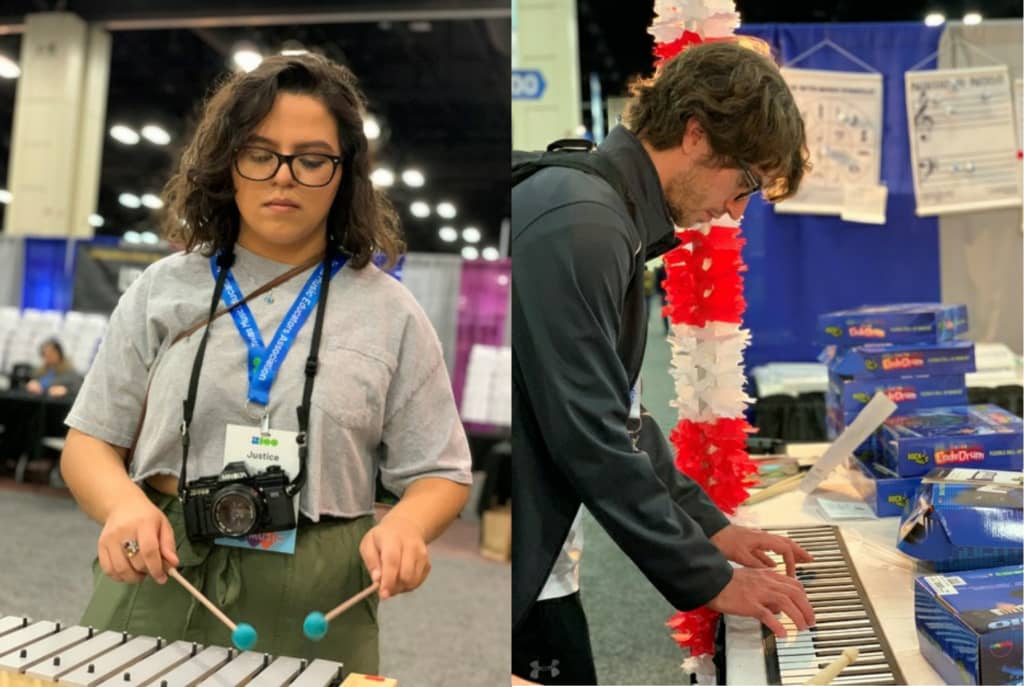 Before the trip, I was nervous. I don't like crowds. But once we arrived and I saw and heard this place buzzing with music, I felt right at home. My fellow club members and I had the chance to attend several concerts, including a jazz band, a marine band, an all-state high school marching band, and an all-state mixed choir. The marching band's performance gave me goosebumps. They played a piece that was only percussion accompanied by a marimba soloist. As a percussion player, I found the performance riveting. I was on the edge of my seat during the entire piece. The mixed choir performed songs about America, which made me cry.
The TMEA convention was a deeply fulfilling experience. I encourage any student who loves music to consider attending next year. And a heartfelt thank you to the Sul Ross Music Club for welcoming me into the fold and for the wonderful TMEA memories.